New GHC president says education is the 'silver bullet'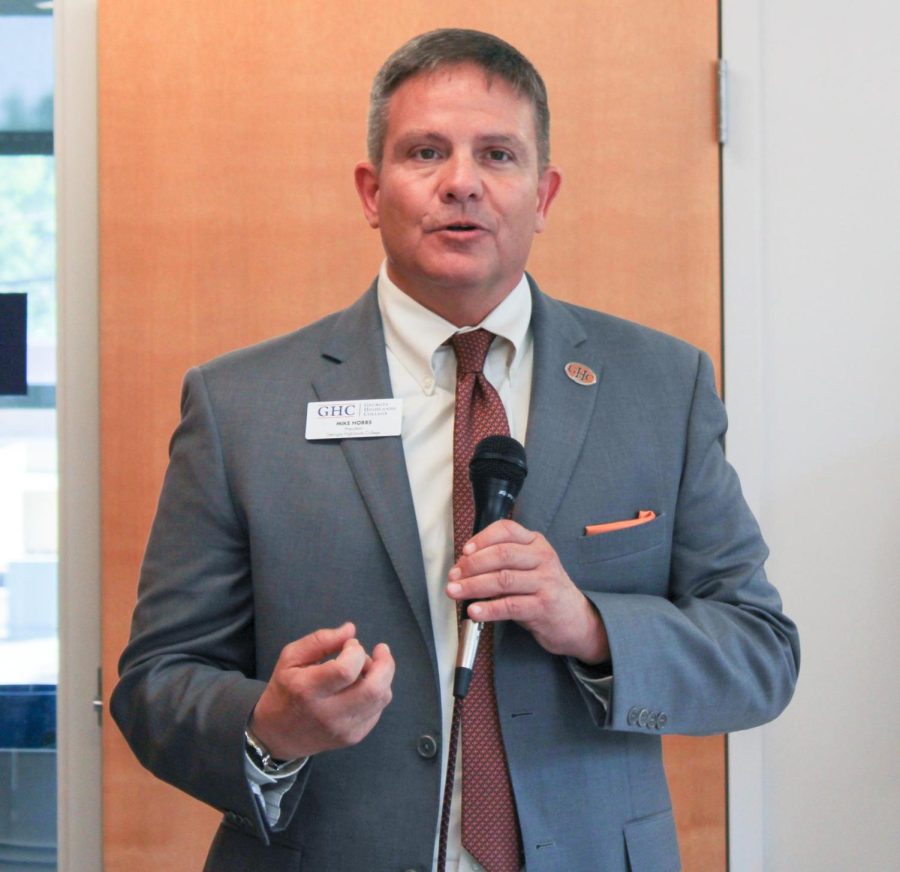 Growing up, Mike Hobbs never saw himself in the academic world. Instead, he wanted to be a professional baseball player. However, as he entered college, he began to appreciate academics as he realized education was the way to prepare for the real world.
It wasn't long before he started working with high school and college students, helping them prepare for the real world themselves. One could say he's 'hit a home run in life' as after years of experience in higher education, Hobbs was appointed by The Board of Regents of the University System of Georgia as president of GHC in May of this year.
"Mike has the right background to help [GHC] build upon our solid foundation and plot a course forward for the future," Julius Fleschner, GHC Dean of Libraries and College Testing, said.
Presiding over a community college that primarily offers two-year programs comes with its challenges as well as unique opportunities.
As president, Hobbs loves that at GHC, students don't have to wait until their junior and senior years to have options for internships, co-ops and academic honors courses.
Mixing hands-on training and skill development in freshman and sophomore years is essential to Hobbs.
That way, students transferring out after their sophomore year will obtain a degree and get physical skill training in the classroom, lab or by working with others.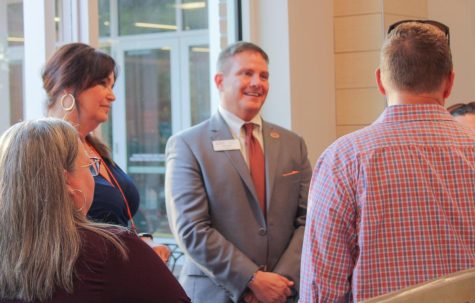 This mixed approach is fundamental to him as students are not only taught subject matter but also learn how to be self-aware. Thus, students can transition to junior and senior-level classes in partnership with universities with the necessary experience to succeed.
Dr. Jessica Lindberg, GHC Dean of Humanities, said, "[Dr. Hobbs] spent a lot of time listening to people in all areas of the institution and learning about how we are viewed in our region. This has also given us the opportunity to see GHC from a new perspective."
Students will undoubtedly encounter many opportunities as they progress in their journey. President Hobbs said education is that silver bullet that connects opportunities to change your life.
He encountered this firsthand, as his time in higher education allowed him the opportunity to travel outside of local counties and cities. He was able to meet many people internationally with different experiences and diverse cultures.
Hobbs ultimately believes that people can participate and absorb college experience through what they carry with them in engaging with others and making connections.
Tune in to the Student Spin podcast's latest episode of On The Record to hear an exclusive interview with President Hobbs as he shares more of his many life adventures.
Photos from the Paulding campus Meet & Greet: