Ever feel like the last one to know something or out of the loop?
Georgia Highlands' student email is very beneficial and those not making use of it are losing out.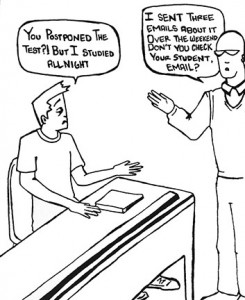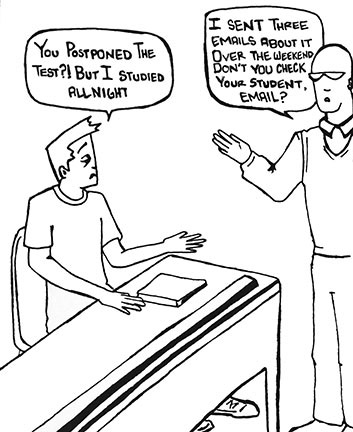 "It is the official avenue of communication between students, faculty and staff," said John Spranza, Floyd student life coordinator.
Whether it be scholarships, registration, financial aid, sports, trips, clubs, performers or other activities, students can stay up to date on the latest news and events.
GHC's student email is set up through Office 365 which allows students to sync their email account to mobile devices like phones, tablets, iPods and more.
Office 365 provides a calendar to help students create organized schedules for assignments, events and appointments. It also has a "People" tab that features a student directory and makes it easy to keep track of important contact information.
The student email account gives GHC students access to Microsoft Office online applications straight from their email. Students can even download Microsoft Office 2011 for Mac and Microsoft 2013 for PC on up to five devices free of charge.
This helps with completing course work, especially in classes like FCCS 1100 freshman college computer studies and BUSA 2205 fundamentals of computer application which frequently work with Microsoft Word and Microsoft Excel.
Student email plays an essential role in making college life easier, so students should make sure to use it to their advantage.
Plus, as Spranza stated, "Email will be part of your daily habits in almost any career you go into, so why not get used to checking it on a regular basis now while in college?"
For help with student email accounts, contact Information Technology Services (IT) at [email protected].