SMP helps student compare political issues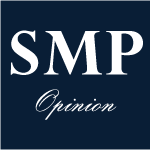 Dear Editor,
I am one of the hundreds of students who are not aware of what the candidates for the presidency have to offer. This election impacts everybody, including the students. There are many people who do not vote or engage in the election. A majority of these people are the youth community.
On page 6 of the SMP, you informed us about the major points and each candidate's response towards it. This made it a lot easier to see the opinions each candidate has on the topic. It's a great way in which students, like myself can become aware on what is going on in the election. On the media there are times when words and images of these people get twisted and sometimes it could ruin their reputation. This chart points out the differences and doesn't side with anyone. Therefore, students can have the right to an opinion without having to get influenced by someone else's. Maybe students can become aware and take part in this election by seeing what matters in the 2016 election, as mentioned in the title.
Princesa Reyes
Pre-Nursing
Floyd Campus