Science department continues Allatoona Lake research project
GHC is in its second semester of the Allatoona Lake Research project. Students are collecting water samples and testing for acidity, electrical conductivity and dissolved oxygen.
The project aims to give students hands-on research, both in the lab and field, and give them references and connections. The research project is naturally aimed towards those interested in the natural sciences, but it provides valuable resources to many different fields as well. All GHC students are welcome to participate free of cost.
The project is divided into two primary research opportunities — lab and field research.
Field research consists of gathering field kits from the Cartersville campus, traveling to their designated sampling site, gathering samples and returning them to campus. Those assigned to lab work will use the fresh samples for their research in chemical and microbiological analysis.
Chemistry professor and Division Chair of Physical Sciences, Erin Shufro, is one of the professors overseeing the project. Shufro said, "It's been amazing."
"I like being in the lab," said Cartersville student, Kavan Youngblood. "I am actually looking forward to going into oncology research at a later date. So that is why I am venturing into it [lab research] right now."
"The students are really into what they're doing," Shufro said, "We've got 25 students right now. They all come in at different times of the day working on different projects. We have students working on the microbiology aspect… We've also got students who come in and take these field kits and go out to the lake to take field samples."
Although dedicated research tasks are assigned to students, they are free to tackle other areas of the project after they feel comfortable with their currently assigned tasks.
"We gave everyone a dedicated task… Then every student is allowed to cross-train on everything else," Shufro said. "Each student gets an opportunity to see all aspects of the research project."
Mary Stevenson, president of Green Highlands and Cartersville campus student, said, "I started work on it at the beginning of this semester and I collect water from two sites every Tuesday."
"I am a biology major looking to move into a career of research and conservation," Stevenson said. "I love this project because it gives me a chance to get fieldwork experience as well as equipment knowledge.
"My partner and I went to our sites and collected samples while we took measurements of some chemical aspects of the lake. It was pouring rain the whole time we were out there, but I think that's half the fun of it. Being able to have those experiences is so important.
"I have done some lab work, which I really enjoyed. It was a slow process, but it's rewarding to see the patterns in data. I would like to say a big thank you to the professors who have dedicated their time to this project because it gives us this opportunity for undergraduate research."
Disney Smith, from the Cartersville campus, said, "I've been working on it since this semester started because we got to work very quickly after the first meeting.
"I'm a biology major, and I believe this project will help me get a better look into hands-on fieldwork, rather than just research. It will also be beneficial in looking for future career choices.
"We collected water at two sites, which were tested for ph, electrical conductivity and dissolved oxygen," Smith said, "I've tried chemical analysis, but I'm mostly doing the microbiology part, which I enjoy the most. I am so glad I joined this group because it has provided me with new friends, an opportunity to work hands-on with science and a way to help the community."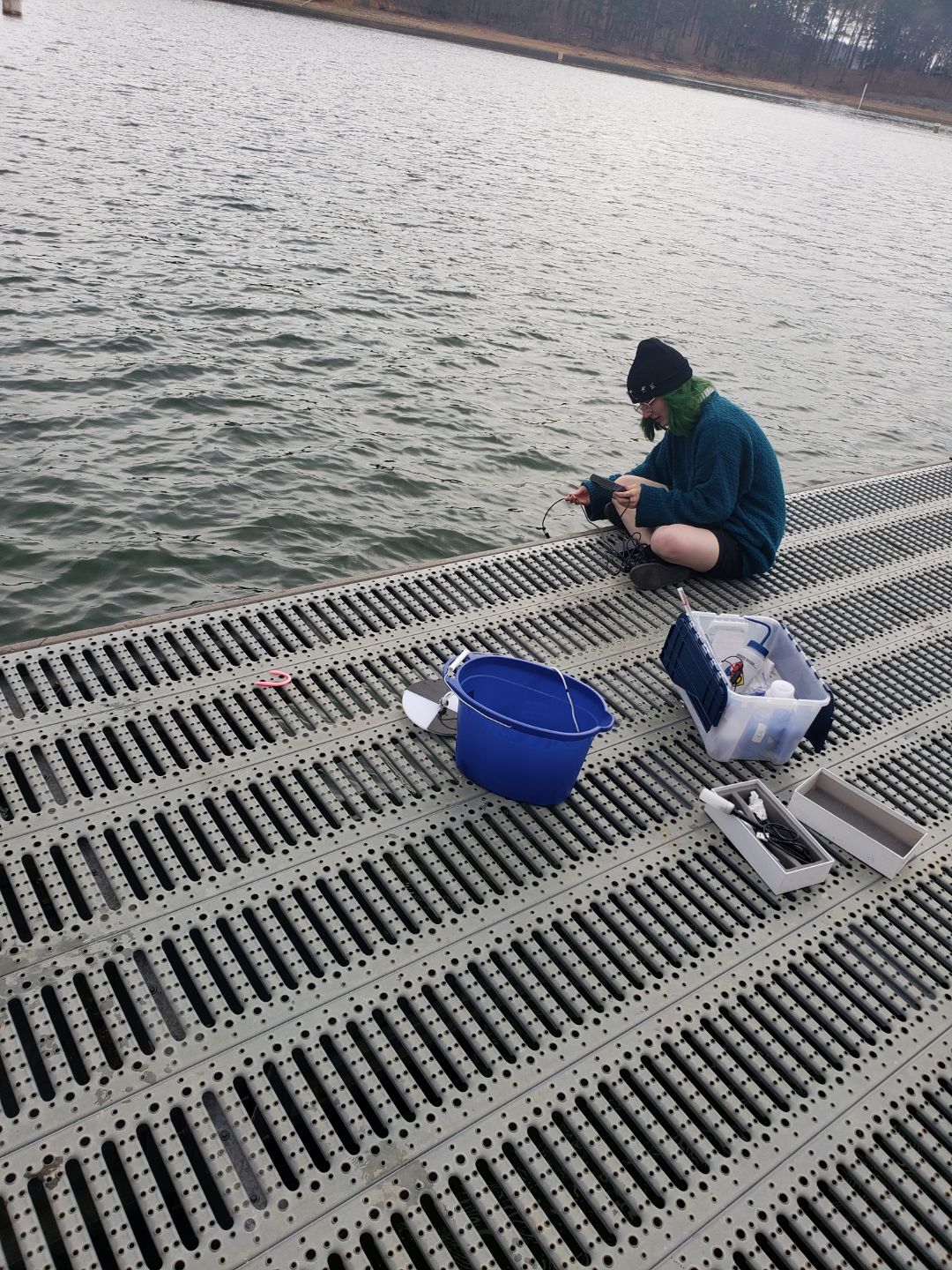 This project is open to all students at GHC, regardless of major or career path. It is intended to give students a proper research experience without incredibly high expectations.
"It is not a huge time investment," Shufro said. "We ask students to commit to at least one semester and four hours a week."
"The one thing I really want to emphasize, we want every student at Georgia Highlands to have access to this kind of experience," Shufro said, "You don't have to be enrolled into a science course. You don't have to be a science major. You don't have to have experience."
For project details and information on joining, contact Erin Shufro at [email protected]
Leave a Comment