Two permanent dean positions have been filled
The nine interim dean positions that were filled at the beginning of fall 2021 are being assumed by permanent roles. It was announced at the end of March that two of those positions were filled: the Dean of Health Sciences and Dean of Humanities. 
Dr. Lisa Jellum assumed the role of Dean of Health Sciences after the previous dean, Michelle Boyce, moved on to UGA after 10 years of service to GHC. Jellum has been with GHC since 2010, became the Division Chair of Kinesiology and Wellness in 2018 and has served as Interim Dean since Jan. 1. 
Jessica Lindberg assumed the role of Dean of Humanities after Dr. Jon Hershey stepped down from the role after 38 years of service. Lindberg started her journey at GHC in 2002 as a student and Tutorial Center employee. She assumed a teaching role in 2009 and has served as the Interim Dean since fall 2021. 
Brig Kerce, Administrative Assistant of Humanities, said that she's had a great experience working with Lindberg. 
"She is very passionate and she's been interim for a while, so she's already been doing a lot with it."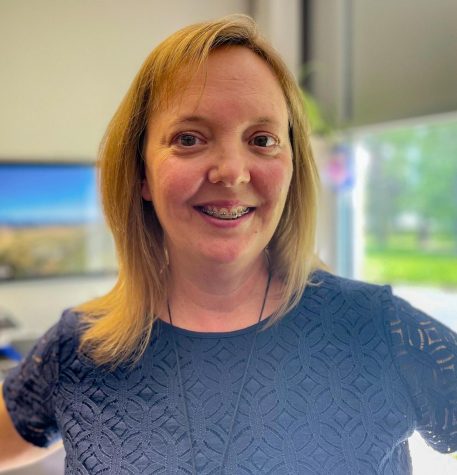 Kerce said that the change in leadership was scary at first because she had been working with Hershey in her four years at GHC, but that it's been a good change. 
"[Lindberg] has a big heart for the students and for the School of Humanities," Kerce said. "She's just been real hands-on… it's a lot of responsibility, but she just dove right in and has been really good to work with." 
Kerce said that the Humanities department has "lots of good, positive, future plans." One of those is the new Writing Center on the Cartersville campus. 
Lindberg said her goals for the Humanities department are to help students understand the value of the Humanities education. 
"You think about classes like art and music, these are subjects that allow you, encourage you to create something and that is about creative problem solving," Lindberg said. "It's not just about checking a box on your core curriculum, that you're going to get a lot from those classes." 
Lindberg also wants to help instructors be able to achieve their goals by instructing and planning events they may want to do. 
"I think that I'm coming into this role at a time when Georgia Highlands has really changed a lot too," Lindberg said. "Lots of great things to look forward to, so I'm pretty excited about that as well because I think there's just tremendous potential for the Humanities as we move forward." 
Health Sciences Coordinator Sharon Bailey said that she has been working with Jellum since the development of the Bachelor of Health Science in 2020, which Jellum had a hand in developing. 
"It's great, it's phenomenal," Bailey said. "[Jellum] is a go-getter; she wants to see the college grow, she wants to see the School of Health Sciences grow, so she has all these ideas that we're hoping to bring to life. New programs, minors, certificates, so I'm super excited just to be a part of that." 
Bailey said that Jellum becoming the new Dean of Health Sciences has been a smooth transition and that Jellum has "rose to the occasion and jumped in headfirst."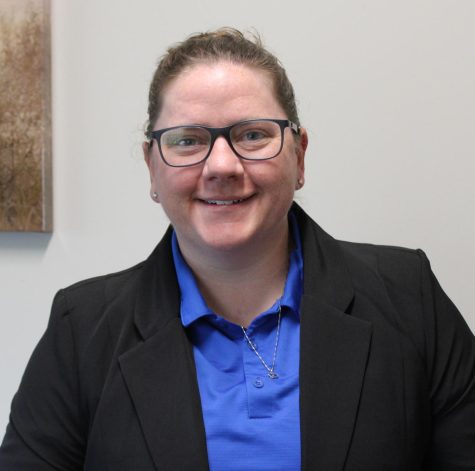 "It's not just us doing the work, [Jellum] joins us in doing the work," Bailey said. "She goes to recruitment with us… so I'm super excited that it's a team effort that she wants to see develop amongst us." 
"I think [Jellum] is a great fit simply because Health Science is an evolving department… technology and healthcare is always growing, so we have to have someone that is willing to always think outside the box," Bailey said. 
Jellum and Bailey have plans in store for the Department of Health Sciences. They want to add minors to the Bachelor, add more entry points for the bachelor and obtain more means for students to succeed. 
"We have a very good thing going with the emergence of the Bachelor of Health Science," Jellum said. "We have seen an incredible increase in the amount of students that are looking to take that degree." 
The Bachelor of Health Science currently has a little over 300 students. Sixty of them will be the first batch of graduates this May. 
"Our Bachelor of Health Science allows for [students] to get all the prerequisites done at Georgia Highlands so they don't have to leave to go to another university system school to get into med school," Jellum said. 
Jellum said that her idea for becoming dean is to strengthen the Health Science presence and increase community support. 
"We have been networking almost daily with community partners to reduce barriers for our students whether that be getting scholarship funding or possible internship opportunities," Jellum said. 
Lindberg earned a Bachelor of Spanish from Earlham College in Indiana, a PhD in Creative Writing and Poetry from UGA and an MFA (Master of Fine Arts) in Creative Writing from UGA. 
Jellum received a bachelor's and a master's in Sport Recreation and Fitness Management from Montana State University and a doctoral degree from West Georgia University in School Improvement. 
Both deans hope to grow their departments and bring students more opportunities for education and career-focused work.