Paulding campus hosts Chili Cook-Off
Every fall, GHC hosts a Faculty Appreciation Event. Amy Wise, veterans affairs coordinator, organized a Chili Cook-Off for each campus this year. 
Other GHC ambassadors that sponsored the events were Center for Excellence in Teaching and Learning Director Sherri Beideck, Academic Advisor Stephanie Marchant and Paulding Site Director Christina Henggeler. 
The Paulding campus hosted its Chili Cook-Off on Nov. 11, in the Cellar Lounge of the Bagby building from noon to 1:30 p.m. 
"We hope this event will be an opportunity to bring people back together as a community after the pandemic," Henggeler said. She added that she looked forward to the event.  
Wise had similar sentiments. She said that her favorite part of planning this event was that it was the beginning of in-person events in which faculty could be back on campus.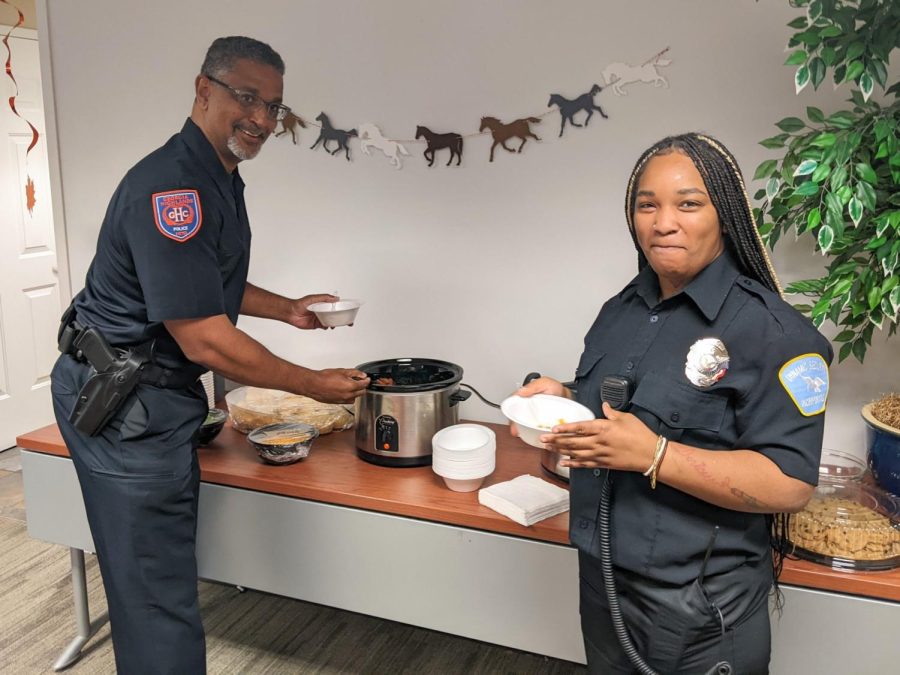 The four participants competing for the winning chili recipe included Campus Support Assistant Paula Nick, English Assistant Professor Julia Reidy, Instructional I Designer Rachel Rupprecht and Henggeler. Paulding campus Officer Menzies and Officer Ogletree judged their recipes.
Nick entered a traditional chili recipe that she had recently discovered online, adding her own twist to it as she decided to omit the sugar. While Nick did not have a favorite chili recipe before, she said this one will now be included in her winter menu rotation.
Reidy's recipe was a vegetarian option. "It was a black bean quinoa chili that had bell peppers, zucchini, corn, and chipotle peppers in it, among other things," she said. She said it's one of her favorite recipes to make at home. 
Menzies said this was his first time trying a vegetarian chili, and he was pleasantly surprised by the flavor.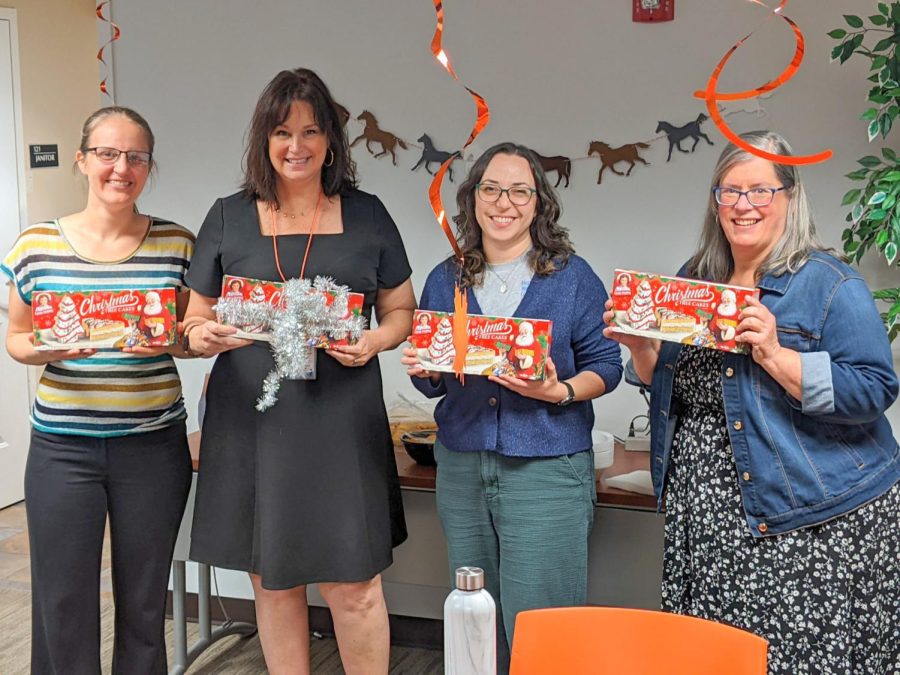 The recipe that Rupprecht entered was a chipotle-style chili. She shared that while the Chili Cook-Off had occurred in prior years, COVID had brought a temporary end to the event. 
"I liked having an event that offered an opportunity to interact and talk with each other," Rupprecht said. She was glad that GHC President Mike Hobbs encouraged hosting the event this year. 
Henggeler was the winner of the Paulding Chili Cook-Off. Henggeler's recipe was hearty and unique in that it featured elk as an ingredient. For many, myself included, it was the first time they had tried elk.
"Everything was delicious and well seasoned," Menzies said.
The participants were awarded Little Debbie Vanilla Christmas Tree Cakes as prizes.