SSgt. Matthew Massey, C-130 Loadmaster, USAFR describes his first-person experience on the D-Day anniversary in Normandy during GHC's Study Abroad trip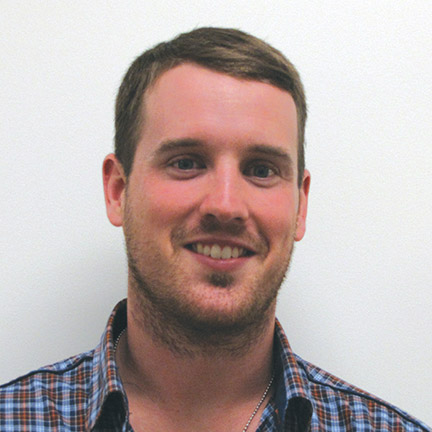 We left England on a ferry headed for France. Professor Bronson Long and I ran into two English gentlemen on the deck who noticed we "didn't sound English." After learning we were there on a history trip, they asked if we would like to know more about the harbor and the D-Day invasion. What followed next boggled my mind.
They told of how the Allies had led a major propaganda campaign to throw off the Nazis, how a majority of the invasion plans had failed as troops landed at the wrong drop zones and artillery failed to knock out key targets, and of how, though nothing went right, the perseverance of the Allies triumphed over circumstance and despite the insurmountable odds we conquered the beach. My biggest regret is not getting a picture of the two men before we departed ways.
Arriving in France, we left for the city of Rouen, as there was no room in Normandy for us to stay. On the D-Day anniversary we learned that we were personally invited to see the president of France and President Barack Obama of the United States give memorial speeches at Omaha Beach. During the playing of taps and the flyover by F18 Super Hornets, there was not a dry eye in the crowd, including my own. As if the day were not emotional enough, we were allowed to go down to the beach.
It was a clear sunny day with a peaceful calm breeze, a stark contrast to the scene exactly 70 years prior. Where I stood on that day thousands had lost their lives so that peace and liberty would prevail. The top of the beachhead seemed miles away to me yet our forces pushed forward under heavy enemy gunfire and artillery. You could feel the desperation and the helplessness of the situation. I choked up for the second time that day.
This trip taught me a lesson about history, not just events but also how important it is to study and learn it so that it will not repeat itself. It also gave me a greater appreciation for those who served and fought before me and of their great sacrifices to keep America free.
Check out the story on the study abroad trip that Matt participated in: https://sixmilepost.com/?p=2579