Chargers to host first round NJCAA Region XVII tournament game
Joshua Mabry, Managing Ed., Sports
March 6, 2017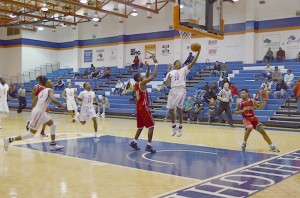 The Georgia Highlands College men's basketball team will be hosting a first round NJCAA Region XVII tournament game on Tuesday, March 7 in the Floyd campus gym at 7:30 p.m.
The Chargers will play whoever wins the "play-in" East Georgia State and Atlanta Metro game on March 6.
If the Chargers win the game on March 7, they will advance to the NJCAA Region XVII Final Four. This game will also take place at the Floyd campus gym because GHC is the highest seed in the NJCAA Region XVII.