Sugar skulls: fun to paint, but not to eat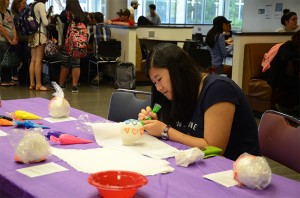 On Sept. 26, Rome students gathered to paint and hand design sugar skulls to celebrate Hispanic Heritage Month.
Decorating these creepy confections is a popular tradition in Mexico and other Latin American countries during Dia De Los Muertos, or, Day of The Dead.
Though sugar skulls are quite beautiful, especially after being hand painted by GHC students, eating them is not recommended.