Music studio program coming soon to GHC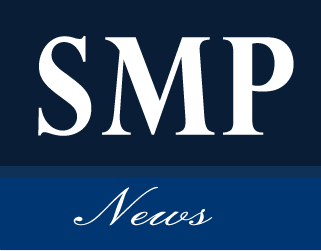 GHC will be getting a new music production software system installed in the libraries on the Floyd and Cartersville campuses.
The music production software called DAW, Digital Audio Workstation, has been made by the Ableton Company and is a new and professional music software. "This new software will allow students to create compositions, manipulate sound and layer sounds digitally," said Samuel Baltzer, professor of music. This new software can even allow students to create new sounds as well.
This is the first time that GHC's music programs will be using a software like DAW. According to Baltzer, DAW was recommended to him by his students, as it is "Industry standard and fully functional and is used by sound designers, and composers of TV, film and games to create music every day." Baltzer hopes that DAW will bring in more student interest in the music courses.
Along with the package of DAW, there will also be a software called the Sibelius Notation software, which will allow students to produce sheet music and play music live, while DAW is used to create composition assignments.
With DAW and Sibelius being at the libraries of the Floyd and Cartersville campuses, the cost of all the software will be $550 altogether. Since the music courses are not offered at the other campuses, the new software will not be making its way to the other campuses. But Baltzer said that it may be possible if the music courses are offered at the other campuses in the future.
This program came about when a donor gave a $5000 donation to GHC to put a piano in the Heritage Hall site. Baltzer then used the remaining money to purchase this new software.
As for the libraries' contribution, they will simply provide the space for students to use the new program. They will also be keeping the keyboards, headphones and computers for students to check out, as it is a first come first serve basis. The software is available for MAC and PC, and the sound can only be heard from the computers, but they must be used by the school computers, not on personal laptops.
Even though music today is made digitally, this new program is meant to keep all options open for students, as traditional writing is only half the field, according to Baltzer.
Baltzer wants to keep things as practical as possible and considers this a huge step forward for the music degree program. He said that music reflects the time and it is logical to make music technological.
This program is meant to help students to compose and understand music, and to preserve the music of the past to keep up with the times, since much of the music of the past is timeless. Baltzer said, "It is important for our music programs to be student driven, to meet student needs, and to allow students to be competitive with one another."
This new music production program is planned to be available by the end of January to music majors and students taking music business and theory.