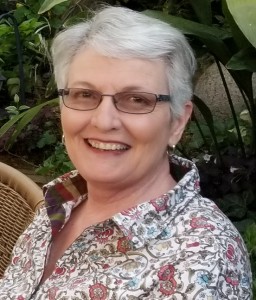 Cathy Ledbetter has been at GHC since June of 2009. Ledbetter began her time at Highlands as the Paulding campus dean. Currently Ledbetter is retiring from GHC as the special assistant to the president for planning, continuous improvement and accreditation.
Ledbetter's hometown is Columbus, Georgia. She lived at home while attending Columbus State University. After her first summer quarter, the head of the art department at Columbus offered Ledbetter a one-year full scholarship to continue her studies. Ledbetter then went on to receive this scholarship every year until she completed her Master's in Art Education. She came to Highlands to be closer to the Atlanta area.
Ledbetter said, "Unlike other colleges that I have worked at, GHC is by far an institution where employees embrace student success and go out of their way to assist, advice and challenge and nurture students."
One of her favorite aspects of GHC is the comradery among faculty, staff and students. Ledbetter's favorite memory at GHC was when a student visited her to extend her appreciation for all the assistance Ledbetter provided her with.
Ledbetter said, "She thought she was stuck at the end of her rope and unable to continue attending GHC. She, like so many students, need consolation and suggested paths that they can't see even exist while they are under duress. Often times we educators never know how we impact students and its rewarding to occasionally hear it."
Having served 40 years in the field of education-teaching, coaching and leading, Ledbetter believes it is her time to move on and learn more about creating artwork, gardening, expanding her woodworking skills and giving greater service to her church and community.
Ledbetter said, "I sometimes think and feel like Michelangelo when he stated while on his deathbed that he has only begun to learn his profession. We humans are always in the process of learning."