Paulding campus opens Charger Learning Commons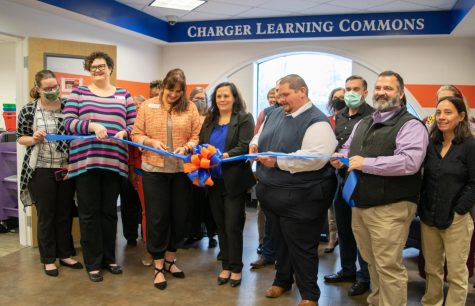 On Jan. 20, the Paulding campus held a ribbon cutting ceremony for the Charger Learning Commons. Key figures responsible for the oversight of the project were present including, but not limited to, Paulding site manager Christina Henggeler and Paulding campus librarian Laura Gargis.
The Charger Learning Commons is located on the second floor of the Bagby building in a conjoined space that previously served as two separate classrooms and a closet.
The closet was removed completely, which allowed for a walkway in between the library and the collaboration areas. The walkway also holds some of the semi-private study rooms available to students.
Julius Fleschner, Dean of Libraries and College Testing, was directly involved in the planning and designing of the Charger Learning Commons. He said the space is meant to help students be able to engage with each other and the services the college provides as a community living room.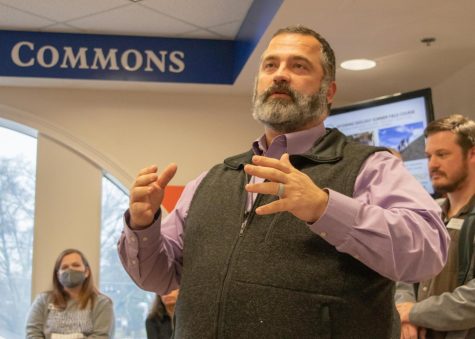 "The libraries have really changed and transformed a lot in the last couple of years," Fleschner said. "It's an evolution from the large building with a lot of books to a soft, flexible space that's accessible and inclusive to everyone."
In addition to the standard book check-outs, the Charger Learning Commons also provides a collaboration lounge, technology check-outs and librarians acting as advisors for student success.
The library had to cut down on available materials to move into the smaller space, going from 3,000 titles to 500 according to Gargis.
"That doesn't mean that students are getting less," Gargis said, "because we can get books from any other GHC library or another library in the USG system."
Gargis said the trade-off of a smaller space in the Bagby building is more beneficial to the library and students as opposed to the larger space in the old Dallas courthouse.
"[The library] was kind of a trip for students over there," Gargis said.
"It's easier for students to come here between classes or before classes… then it was when we were over in the courthouse."
"
It's an investment of the college into the student experience…"
— Julius Fleschner
The planning period for the Charger Learning Commons began in February 2021 after the GHC lease over the old Dallas courthouse expired and Paulding County, opted not to continue the lease in the interest of selling the building.
"In the lease there was a clause that said 'either party can decide not to renew the lease with a 90-day notice," David Van Hook, Director of Facilities at GHC, said. "…so we had 90 days to go through the complete planning, construction and move-in process for this Learning Commons."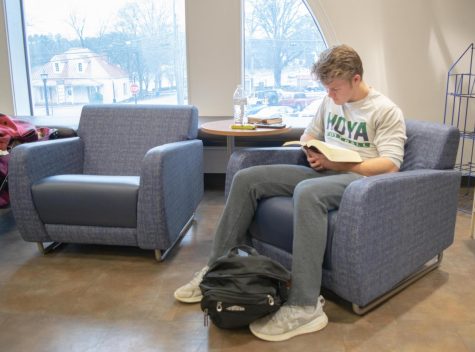 Van Hook and Gargis both said that the designing and construction of the Learning Commons wouldn't have been possible without every single person that helped within the given timeframe.
"I'm just really excited," Fleschner said. "It's an investment of the college into the student experience and the college is looking at ways that we can help students be successful and this is one way that we saw that students could use that flexible space."