Fourth annual FIRST LEGO robotics league tournament hosted in Cartersville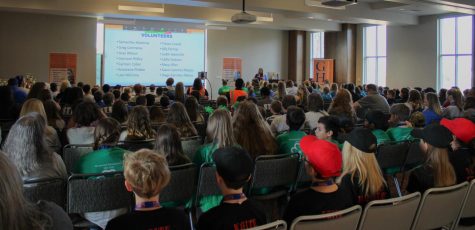 The only time children are expected to rise early on a Saturday is for cartoons, but elementary and middle schoolers from Bartow County got up for the opening ceremony of the robotics tournament.
GHC partnered with the Bartow County school system in hosting the fourth annual FIRST LEGO League Robotics Tournament in the Cartersville campus gymnasium on March 19.
Nineteen robotics teams consisting of 169 total students competed with LEGO robots they had built and coded themselves.
The tournament was run by Bartow County Deputy Superintendent David Chiprany, Director of STEM Paula Camp and GHC Professor of Biology Sharryse Henderson.
According to Henderson, the tournament, "was a community tournament that just allows students to showcase what they learned during the season without advancing to higher levels of competition."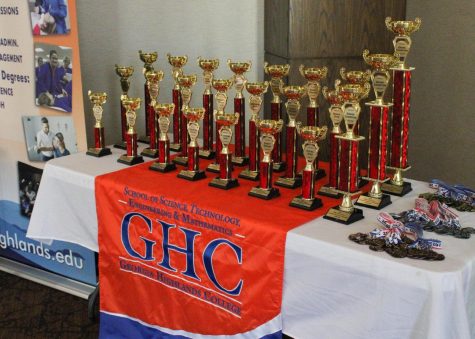 "The goal of [the robotics tournament] is not only for them to learn lifelong skills, but social skills, teamwork, programming, coding and to learn those skills that they would use post-secondary in a career," Camp said.
"They are so excited about it and it does take all year to get to this point where they're seeing success… and everything comes to life, so it's just like an inspiring 'aha' moment for them," Camp said.
Growing up in the age of technology can lead children to become naturally tech-savvy and joining a robotics team is an opportunity for them to unleash their creativity.
"The families and the kids that everyday when I'm in the school, they just say, 'I live for robotics,'" Camp said. "Some of the kids that did not have an outlet before that their passion is [robotics] that's here today, it's just incredible."
GHC partnered with Bartow County schools to give the teams a venue to hold their tournaments.
"GHC is passionate about being a community partner," Henderson said. "We like to be able to offer these kinds of services in any of our service communities."
The FLL Robotics League Tournament was held entirely virtual last year because of COVID and was, "highly successful because of Georgia Highlands, but having it back almost normal this year is just incredible," Camp said.
The tournament is judged in four categories: Robot Games, Core Values, Robot Design and Innovation Project. Additional categories are Rising Star, Breakthrough and Motivate.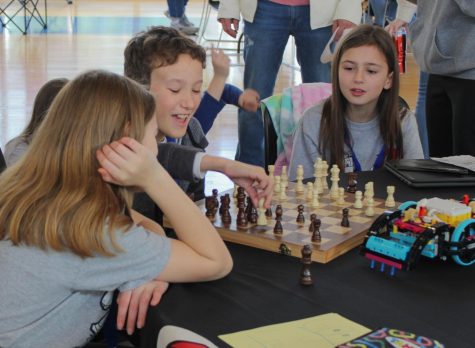 In the Robot Games, students are given "missions" for their robots and they need to code the robots to complete them on a game table where they are watched and judged by referees.
The Core Values category asks students to perform an activity that demonstrates their leadership, teamwork and the FIRST LEGO League programming values: discovery, innovation, impact, inclusion, teamwork and fun.
In Robot Design, teams are interviewed about the build of their robot and the challenges they may have come across while designing it. Interviews were held in the new STEAM building.
Finally, the Innovation Project is a project based on a yearly theme. Teams must solve a real-world problem by researching it and designing a solution.
"This year's theme is about Cargo Connect and all about shipping, distributing, logistics, packaging, cargo and getting those materials and supplies all over the world," Henderson said. She added that the theme is very timely considering the international supply-chain issues caused by COVID.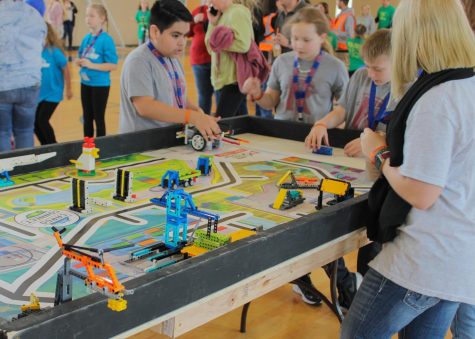 Kimberlyn Allen, team lead of the Pine Log Elementary Logology Bots, explained how the Robot Games missions work.
"There are 16 missions. The cargo plane, which is the one that we're trying to do, you have to take the robot and knock the platform down so it goes all the way down to the floor… we can get 30 points," Kimberlyn Allen said.
The missions vary in difficulty for different grade levels.
"We have three tries to do each mission, so we try to do the mission without touching it (the robot) if it gets stuck," Pine Log Elementary Logology Bots Innovation Leader Gavin Flores said.
Through working with robotics, students also learn the value of learning from their mistakes. The Logology Bots had to adjust the coding for their robot, Spike, to perform optimally for the tournament.
"[The robot] has to be accurate, so it can't be doing wheelies," Flores said. "So we learned if you make it too fast, it's going to do wheelies, so we get more points if we're more accurate."
The Pine Log Elementary Logology Bots were awarded third place for their Innovation Project.
Since last year's tournament was fully virtual, this year was the first time competing live for a few teams, including the Euhralee Elementary Robocats.
"It's definitely different," Robocats team member Sebastian White said. "Because last year we did it on a screen, so we had a lot more tries and we made [the robot] a lot more perfect than it is this year."
White explained that the Robocats' Innovation Project is finding the best way to transport microchips overseas from Taiwan.
"We wanted to make a drone that could carry microchips – because we're having a microchip shortage," White said.
He said it must be energy efficient with gas, electricity and time.
"We did some research and we found the MQ-9 drone and it comes with weapons, but we decided to get it without weapons," White said.
White added that the drone would be remote controlled via satellite and would come equipped with a parachute, water flotation devices and a tracking beacon in the case of a malfunction during a trip.
White stressed that all the work was a team effort even though he takes a leadership role as a returning member of the Robocats.
"No one's really in charge," White said.
The Eurahlee Elementary Robocats were awarded second place in Robot Design for their robot, Rover.
Camp and Henderson said that robotics is not only for kids with a natural proficiency in STEM.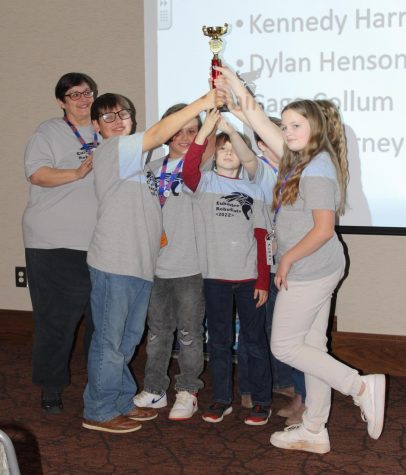 "A lot of people get the idea that robots, you've got to be a nerd and a scientist and it can't be fun," Henderson said. "But first and foremost, [the students] think it is a lot of fun to be a nerd and to code."
Henderson said that there is something for every personality type on a robotics team.
Introverted kids will have a chance to help with the robot and more outgoing kids can help with presentations and Innovation Project pitches. Being on the robotics team can help them hone their strengths and improve their weaknesses.
Stephanie Hardy, Euhralee Elementary fifth grade teacher and Robocats coach, said that all the kids present at the tournament should be commended for giving up their Saturday to be there.
Anna Sullivan from the Bartow County Board of Education said that she is grateful for everything GHC is doing for the Bartow County schools.