GHC celebrates Earth Day at Paulding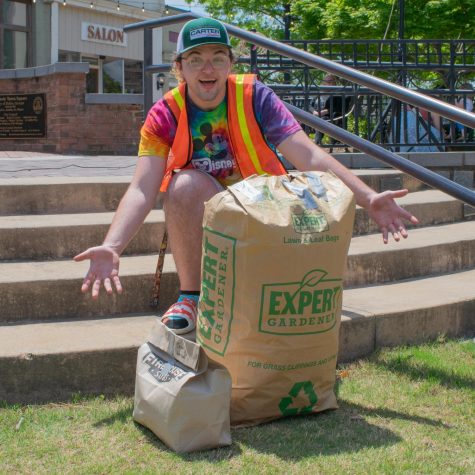 The GHC Paulding campus celebrated Earth Day on April 21, one day before the official date of April 22. The event was spearheaded by Green Highlands Faculty Adviser Alexandra Reiter and Paulding campus Manager Christina Henggeler.
2022 marks the 12th anniversary of Green Highlands organizing the Earth Day event.
Earth Day has been celebrated as a national holiday since 1970. According to the official Earth Day website, the holiday is meant to inspire all Americans to go green and protect the earth they call home. It is an opportunity for citizens to get involved in their community.
This year's theme for Earth Day was "Invest in Our Planet."
The event was open to GHC students and community members to bring environmental awareness to citizens and learn about ways to give back to the community.
"I've spoken to many students that say they've always wanted to volunteer time and do something, but everyone's so busy," Reiter said. "Well, this is a way to give back not only to GHC, but the community and it's by picking up trash."
Green Highlands sponsored a Recycle Contest for GHC students to bring recyclable trash from their homes and donate to Green Highlands to be recycled. A $25 gift card provided by the club was given to the winner.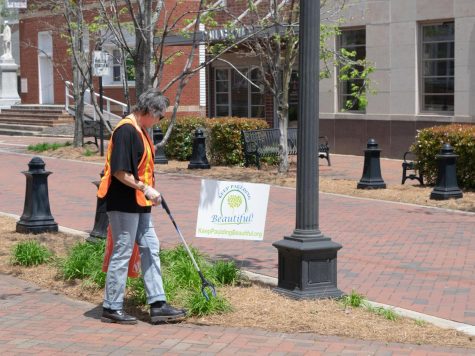 "I am so surprised on how much recycling [students] bring in and it makes me happy to see it because I'm a big Earth Day person," Henggeler said.
Henggeler donated tomato plants for the Plant-Grow-Harvest table set up at the event. The plants were free to take for anyone to help promote the experience of growing one's own food. The Paulding library hosted a Sow-Grow-Glow table for participants to plant a flower seed of their choice to take home and nurture.
Keep Paulding Beautiful and the City of Dallas also participated to promote environmental awareness and bring in the local community.
"We are very fortunate being placed in the community the way that we are… in the friendship that we have with the community," Henggeler said.
Keep Paulding Beautiful has been involved in the Earth Day festivities since the conception of the event according to representative Robert Cabrera.
"It brings the city in, it brings the students in, it gets Georgia Highlands involved with the City of Dallas, so it's just a really good project for us," Cabrera said.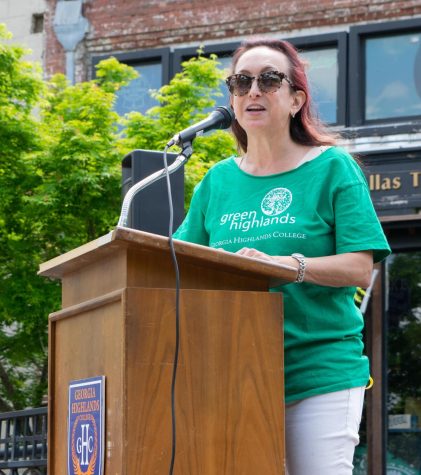 Keep Paulding Beautiful sponsored the Trash Flash Mob event where students and other citizens could compete to see who could pick up the most trash in the area. A $25 gift card was provided by the organization for the winner.
The City of Dallas Wellness Department grilled hotdogs and hamburgers for participants and provided chips and drinks.
"I think [the Earth Day event] is great. I wish more people would participate and more people would get involved," Claudia Miles, a GHC nursing major, said. "I mean, it's important that we do our part in keeping our community clean."
Miles added that she loves the community outreach that GHC has across all campuses.
The winner of the Recycle Contest and the Trash Flash Mob was T.J. Anderson, a GHC Paulding campus student and computer science major.
"I like to contribute to my community. It's honestly really rewarding," Anderson said. "It's nice to be able to contribute in ways other than academically, so like just to give back to the community that's helping to foster me."
The Earth Day event is not just for show. GHC takes steps to go green in everyday operations of the college and campuses.
"You can celebrate Earth Day and go green by small choices that you make every day such as shopping local, growing your own food, just growing flowers helps to give back to the Earth because you're taking care of the land," Henggeler said.