Brittany Ozmore wins Library Staff Award
Cartersville Library Associate Brittany Ozmore received the "Nora Symmers Library Staff Award" this year.  
The Georgia Library Association (GLA) has been empowering libraries and advocating for professionals for more than 100 years. GLA recognizes the outstanding service provided by the library community by honoring nominated individuals with various awards annually.  
According to GLA,  "The Nora Symmers Library Staff Award recognizes an individual's contribution to GLA and the Library Staff Division through their efforts to promote and support the Library Staff Division and to encourage library staff participation in GLA." 
"It was a real honor for the Georgia Library Association to recognize Brittany. We should all be very proud of all she has accomplished," Julius Fleschner, Dean of Libraries and College Testing, said.  
Ozmore received paid admission to attend the Georgia Library Conference (GLC) held in October of this year in addition to receiving the award.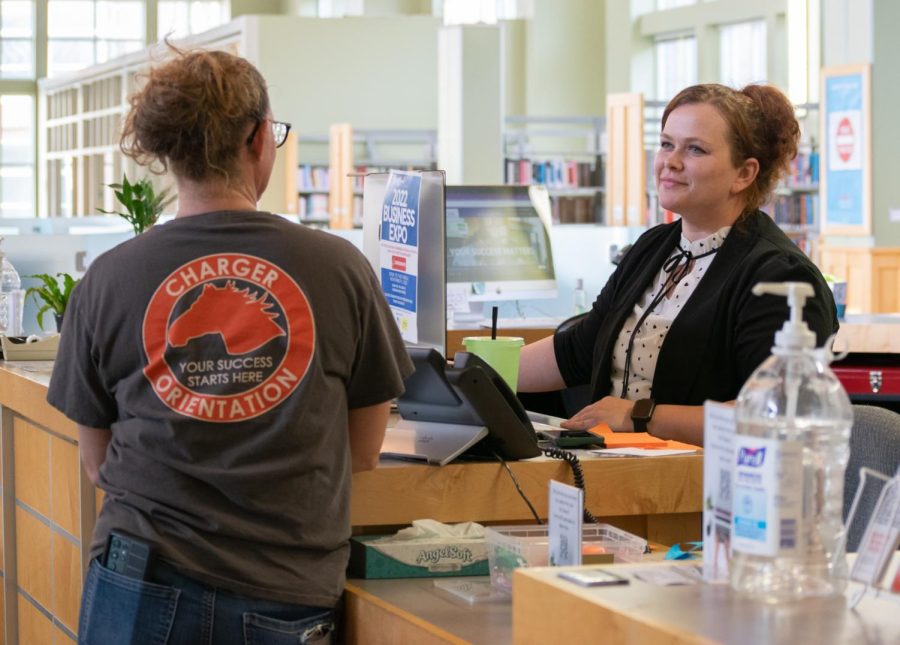 "I was able to network and meet many great people across Georgia in Academic and Public Libraries. I gained many new connections as well as gained new ideas to bring back to GHC Library," Ozmore said.
Those around Ozmore see her passion. "She has taken the access mission of GHC to heart and works every day to ensure students have a positive library experience," Fleschner said. "Her leadership is felt in Cartersville, our entire library system and the college."  
Ozmore started as a student assistant before rising to the library associate role. She has been able to understand the needs of students on a personal level from being a GHC alumna. 
Reference and Instruction Librarian, Caroline Evergreen, said, "Brittany meets students where they are and shows them how to get where they want to be."  
Ozmore has often collaborated with multiple departments across campus. She has even developed training guides for library associates and student assistants.  
"Brittany is always willing to lend a hand or share a great idea with her colleagues inside or outside the library," Fleschner said.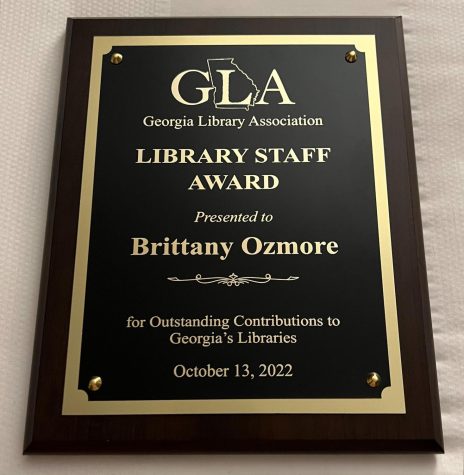 Evergreen experienced what it was like training with Ozmore when she came to GHC three years ago.
"Brittany trained me as a fellow library associate and welcomed me into the library department with open arms. On my first day, she let me know how important our students are and that everything we do should ultimately help them succeed," Evergreen said.
Ozmore shared that in receiving this award and having the opportunity to attend GLC, her love for libraries and the mission and goals of GHC has been renewed.  
"I am so happy she has been recognized with this prestigious award, and I know it is only the beginning of a long and illustrious career in Library Science for her," Evergreen said. 
Ozmore is attending Valdosta State to obtain her Master's of Library and Information Science degree.