Jacqueline Rodriguez lands an internship at GHC
GHC alumna Jacqueline Rodriquez has taken on an internship after her time as a Marietta campus student with the help of GHC staff that set her up on her journey to success.
Rodriquez was unsure about what she wanted to take on with her time being a new student at GHC but was eager and open to trying new things. 
People grow up in a world that expects them to know who they are supposed to be before they become that person. Thankfully, students like Rodriquez had staff at GHC like former Enrollment Management Specialist, Andrew Torres, to help her get started.
"Of course, me being a first-generation student, I was clueless and had no idea what I was supposed to really be expecting of college," Rodriquez said.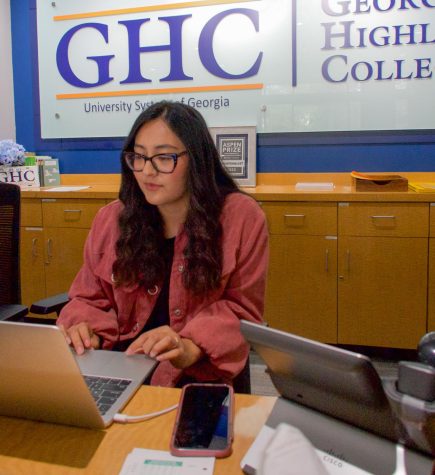 Torres stepped in and helped her and her friends figure out how to register for classes, fill out FAFSA forms and also encouraged them to use the resources that GHC provides to every student. He was much help in paving their way as he introduced them to the writing and tutoring centers.
Rodriguez transferred to KSU after her time at GHC and found an interest in sociology with future plans in becoming an academic advisor. One of the course requirements was that she had to take an internship. 
Torres set up Rodriquez with a meeting for her and the Marietta campus Dean, Ken Reaves, to discuss her possible internship. Reaves told Rodriquez that she was the first student to ever ask about being an intern. 
Rodriquez is currently an Admission Counselor intern on the Marietta campus, where she takes student calls, gives campus tours to students and works with instructors while learning about different job opportunities and helping to advise students. 
She has been able to do her internship all online and says this has made it way easier for her because it's very flexible and works with her schedule. She interns two times a week on Tuesdays and Thursdays for six hours to complete 150 hours of credit that will go towards her sociology degree at KSU.
Rodriguez is learning the basics of the entire admission process and how to effectively help students academically during her efforts to pursue her master's in higher education.
She is learning all about the major barriers that students face such as language or financial barriers. The internship is helping her study the reasons that upcoming college students have for pursuing an education.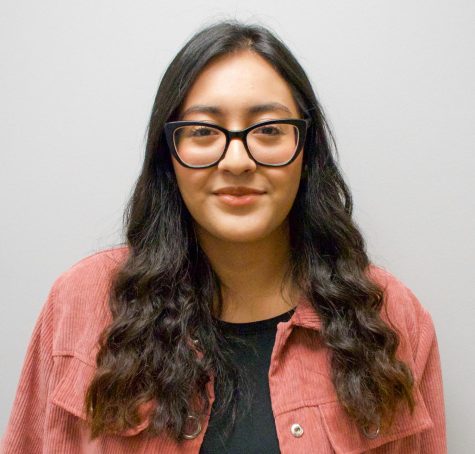 Rodriguez has been shown how diverse GHC is and how welcoming it is to all its students through this internship. 
"One thing I have seen is how important getting an education is as I see a lot of older individuals applying because they have realized that without an associates or bachelors, it has become harder to find a good paying job," Rodriguez said.
Rodriquez finally found her place thanks to the help of Torres and intends to pursue her master's in higher education leadership.
Advice that Rodriquez would give to new students who feel like they are in the same boat as her starting out, would be to try to always get out of your comfort zone. 
"I would have never imagined myself interning anywhere," Rodriquez said. She recommends students to start building connections not only with other students, but with advisors and teachers as well because you never know when you'll need a recommendation or help with a certain subject.
"If it wasn't for Mr. Torres, I don't know what I would be doing right now," Rodriquez said.