Access codes not worth their price tag
Many college classes require students to purchase textbook and program access codes to do their coursework. Platforms such as Pearson, Cengage Unlimited and McGraw Hill Connect charge anywhere from $100 to $200 on average for access codes to engage in their content.
The average college student has five classes a semester and leaving the bookstore with a $400 bill is brutal.
Many students have no issue purchasing expensive access codes when the class is a requirement versus dropping the class.
"I believe if the access code is needed to succeed in the case [of required classes], it's worth the purchase for the class," Octavia Pendleton, an online health science major, said.
Other students do not hesitate to drop the class if the textbook access code is too expensive. I have dropped a business class for this reason.
"A few just aren't purchasing them at all, and instead hoping they can find resources in the library or elsewhere that might fill that gap," Susanna Smith, assistant professor of library and information, said.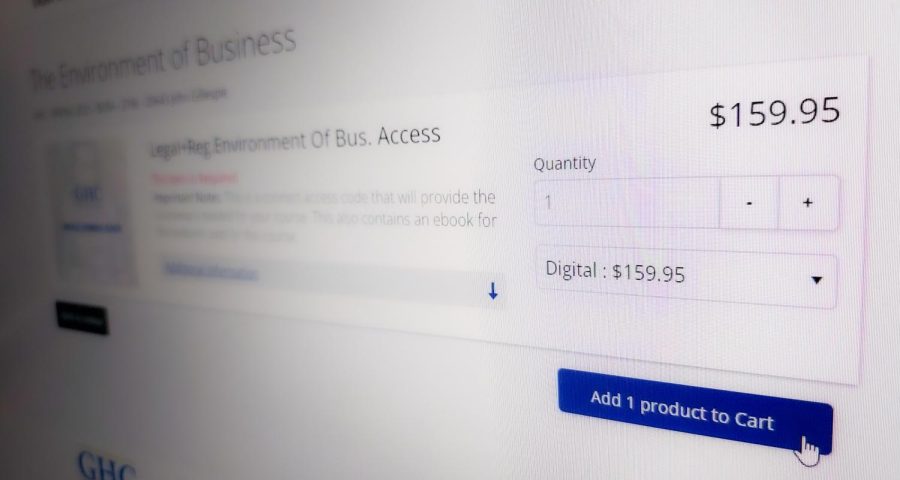 There are ways to avoid the cost of expensive access codes, such as renting on Amazon or Chegg, and using financial aid to pay for cheaper methods. However, some students don't have this luxury.
Some digital platforms are helpful for instructors and students by minimizing their work efforts.
"Grading homework from digital platforms makes grading easier for the instructor. Most homework is graded by the digital platform, giving students immediate feedback," Sandra Anderson, professor of mathematics, said.
This is a plus for students as they can instantly know their standing on a topic and reach out to their instructor, or study harder for better results. In addition, digital textbooks often come with perks like study guides and self-check quizzes which are beneficial to students.
These features are useful, but are they worth the cost of nearly $200? I would rather use my student resources found in D2L. With classes being as overwhelming and difficult as they are, access code prices should be the least of our concerns.