eSports joins League Competitive Sports
Gaming computers have been installed in the Cartersville campus Game Room, located on the second floor of the Student Center, just in time for eSports to be added to new League Competitive Sports coming in the fall.
Student Engagement Coordinator, Clifton Puckett, said an eSports team had been in the works before the COVID quarantine. He wrote proposals for the team, but the pandemic set back its development and implementation.
"Over this past summer, with more students coming back on campus and trying to find ways to keep students engaged, I thought it was a good time to bring back eSports," Puckett said.
He said eSports will run under three tracks: A competitive track for the eSports League Competitive team, a casual track for Gaming Club members and other students to have friendly competitions and an academic track for possible future classes such as gaming journalism, video game design and voice acting.
He also said the team will be student-led with a faculty adviser to oversee and guide the team members. There will be sub-teams that specialize in different video game genres, such as first-person shooter, fighting and multiplayer-online battle arenas (MOBAs).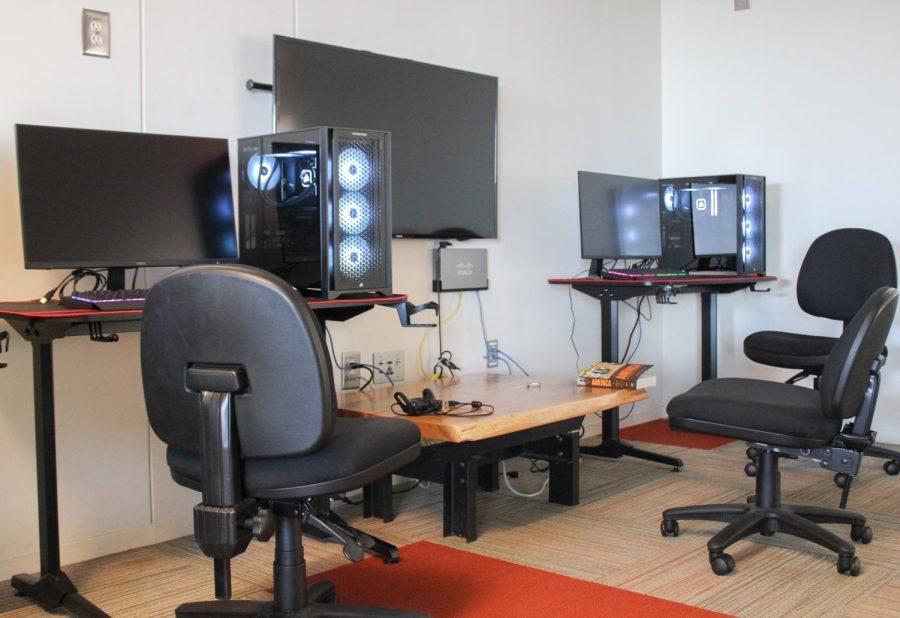 English Composition Instructor and Gaming Club Co-Faculty Adviser, Victoria Banks, has been helping guide the development and operations of the eSports team. She has experience around the sport from her previous career as a gaming journalist.
"[GHC staff] wanted to offer that opportunity for students because they were having a lot of high school students who were in eSports teams interested in coming to GHC," Banks said.
Banks has been an advocate for video game-related extracurriculars and courses since coming to GHC.
"I think it's an underserved community here at GHC in some ways, with the coursework in that regard, because there's not really a major for it. But it kind of falls within a middle ground of humanities and STEM and stuff," Banks said.
The games the eSports teams will likely play include, but aren't limited to "Overwatch 2," "Valorant," "Rainbow Six Siege," "Counter-Strike: Global Offensive," "Rocket League" and "Super Smash Bros."
Puckett said being part of the team can help competitive gaming students have that outlet while also surrounding themselves with others who have the same interests and goals. He added that eSports could have a bigger reach than traditional sports because of the bigger social environment and more ways to connect.
Brendan Ashton, Cartersville campus Bachelor of Business Administration major, is one of the students that signed up for the Talent Showcase. He previously played soccer and football, and wanted to take the opportunity to join the eSports team.
Ashton's video games of choice are sports games and "Call of Duty." He wants to join the team more for the social aspect than the competitive one, saying that it would be a good way to make friends.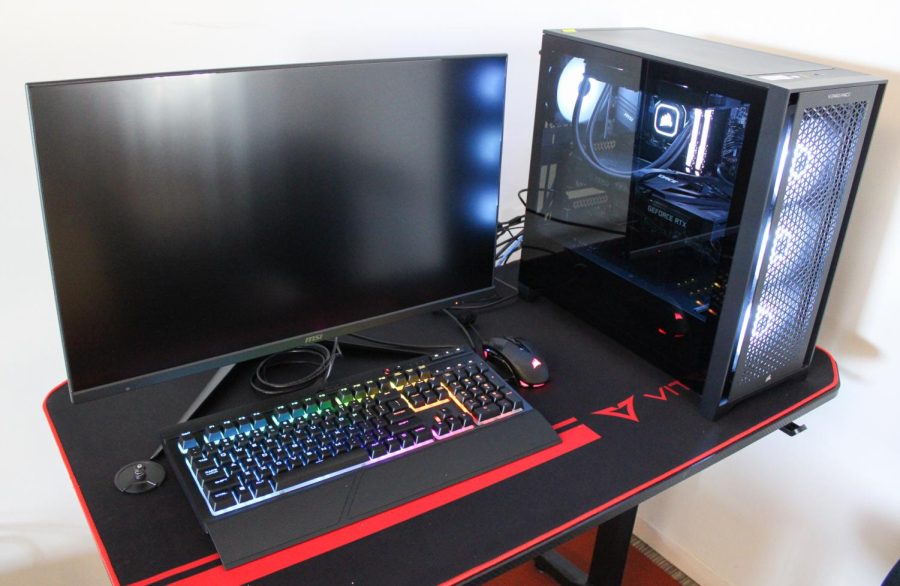 Banks said the most important skill team members will develop is communication. She added there are also career opportunities that stem from being an eSports player, such as broadcasting.
"eSports opens those doors and opportunities for people in the industry to connect and work together," Banks said. "So, I think if anyone is interested in going into the industry, and they do enjoy competitive sports, eSports would be a great way for them to connect with their teammates, but also just network with other people."
The eSports team will play in scrimmages against other institutions in the fall and the official competitive matches will begin in spring 2024. Puckett said GHC has a collaboration with Bartow College and Career Academy for an arena venue and that other institutions have already started reaching out for future scrimmages.
"I think out of all the teams and sports we're trying to buff up here, I think eSports has the most potential, just because it has the most diversity among the students," Puckett said.
"…for those students who are interested in competing in eSports, I think it's a great opportunity for you guys at GHC," Banks said. "I also believe that it will give you lots of friendships and connections; it will help you with your communication skills. At the same time, it offers a wide network of people that you can engage with… also in your academic and actual career path as well."