SGA election outcome declared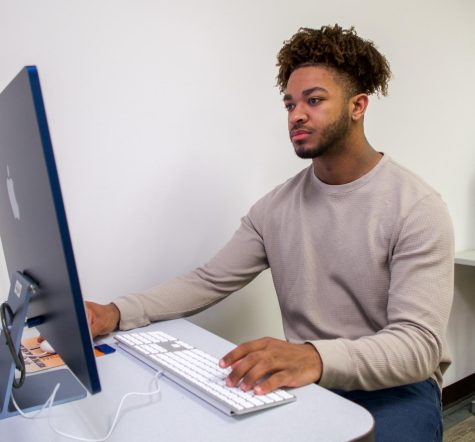 Jalen Hudson, a Bachelor of Business Administration in Logistics and Supply Chain Management major and current president of Brother 2 Brother, has become the new president of the Student Government Association. Sharlotte Baine, the runner-up, will assume the position of vice president. Their terms will start on July 1.
Sharlotte Baine is pursuing an associate degree in psychology and plans to return in the fall to obtain a bachelor's degree in criminal justice.
The need to be more involved on campus led Baine to pursue a role in the SGA. She works on the Paulding campus as a library assistant and orientation leader, and is the vice president of Women to Women.
"I started to wonder what SGA was about," Baine said. She wants to expand her social skills by working with people through SGA.
Baine is enthusiastic about encouraging greater student involvement in the organization. One of her visions is to designate times to speak to different classes about her experiences and get feedback from students.
"I want to see students being more active, which is something we've been discussing with each other to figure out how we can get more involvement in our events," Baine said.
She has proposed hosting a one-day event dedicated to promoting the SGA and its initiatives. The hope is that it will help more students become familiar with the organization and encourage them to participate in its activities.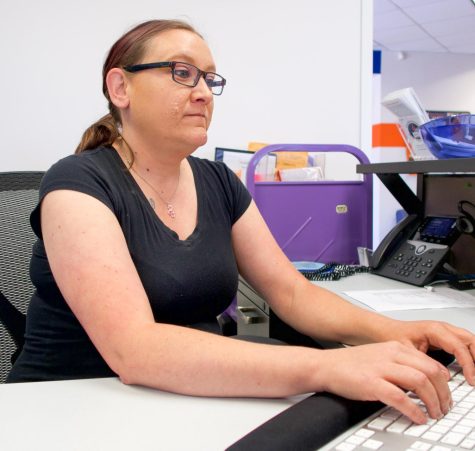 One plan is to hang posters around campuses and reach out to students directly. Hudson said the goal is to empower more students to take on SGA roles.
"I think there is a lot of intimidation about roles that comes with the thought of being a part of SGA. We want to let students know that once they get the role, there isn't an immediate need for them to know everything and we are there to support them," Hudson said.
Hudson wants students to know that he is accessible and always open to communication. He also plans to increase awareness about the resources students have access to.
"Among the student body, I do hear many positive things about Highlands," Hudson said. "When I do talk to other students, I remind them of things that GHC offers, even therapy."
SGA has recently been focusing on making changes to the current constitution and amendments. There are also plans to add a chancellor, treasurer and campus representatives.
"Clifton (Puckett) is sending out an email to all students to see if there is anyone that would like to fulfill the position of an SGA representative for each campus," Baine said.
Elizabeth Dose, associate professor of psychology, has gotten to know Hudson and Baine through teaching psychology and overseeing the Psychology Club.
Dose said Baine is confident in sharing her own experiences. "She is a strong advocate for mental health, as is Jalen," Dose said.
"Jalen brought research interests and ideas. He would generate really interesting and deep conversations about race and mental health, etc.," Dose said.
Dose encourages Hudson and Baine with the advice to create visibility going forward.
"When you put one foot out, it leads you to so many opportunities you might not have thought of," Dose said.