ORK holds release party for new magazine
The Old Red Kimono staff and Student Government Association members partnered to hold a release party for the 52nd volume of the ORK literary and art magazine in the Cartersville campus library on April 27. 
The release party was a chance for attendees to receive t-shirts, a copy of the new magazine, eat cake and celebrate each other's success as the spring semester comes to a close.
The primary objective of ORK is to present a wide range of perspectives and creative expressions from GHC and the broader community. The publication showcases poetry, short fiction and visual art from both students and faculty, as well as artists who are not affiliated with GHC. 
April Cole has been an ORK editor since fall 2021 and will be graduating this semester.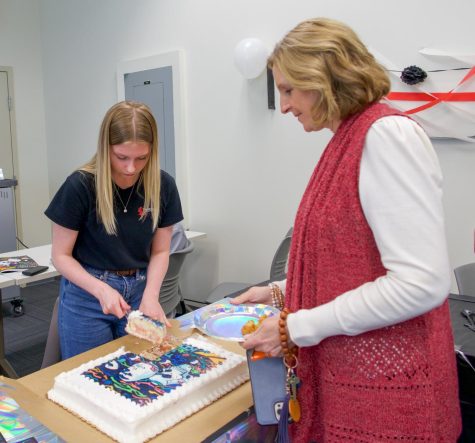 "This party is how I like to go out… with style. I feel happy that there is a new generation of people coming in and I hope they put their personality into it," Cole said.
Students took turns reading a few poetry and fiction pieces to wrap up the party and continue a release party tradition in honor of the work that made it into volume 52.
"There is an old tradition, especially at Marietta, but also at the Rome campus, where people pick out pieces to read," ORK Faculty Adviser, Jake Sullins, said. 
Sullins encourages students to take their creative work, whether it be art or written projects, and try to publish it as a stepping stone into more professional work. He said he hopes the students have creative outlets in their future careers.
"Prioritizing good student work from our creative writing classes is something the ORK has continued to be really proud to showcase," Sullins said. "It is rare to see a magazine that publishes student work and other art from outside of Highlands." 
"This year, we actually had two submissions from Canada," first-year Old Red Kimono Editor, Marah Morris, said. 
Morris wants to remind students that coming into something you have never done before can be intimidating, but to not let that stop anyone from expressing opinions. 
"It's amazing to see the progression in students throughout the [creative writing] course and to see their minds run wild. As advice from an editor, I would say don't be afraid to speak up," Morris said.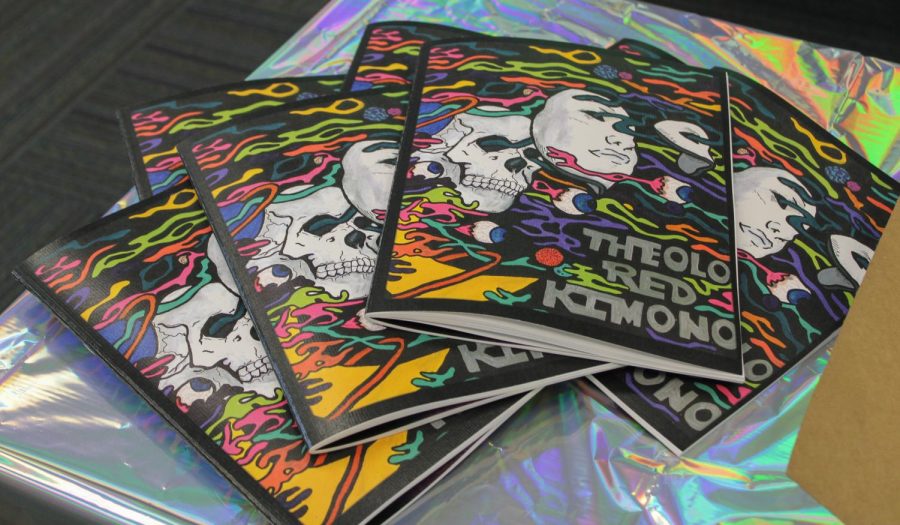 Nursing major, Zoë Hill, is a part of Sullins' creative writing class and submitted her first ORK poetry piece titled, "Tears and sweat and blood." Hill said that she appreciates Sullins' class and it has made her love school.
"In the creative writing class, we had to submit fiction prompts. 'Tears and sweat and blood' was the first poetry piece I ever wrote for his class," Hill said. "[Sullins] asked me if he could publish in the magazine. My parents and I were so excited." 
Previous volumes and individual submissions of ORK can be viewed on the Substack webpage of the publication. Anyone interested in submitting creative work to ORK can email [email protected].