Musician Emily Hearn brings the heat to Floyd campus
Musician Emily Hearn will be performing on the Floyd campus on Feb. 11 in the Student Center. Her performance will begin at 12 p.m. Hearn has already performed for the Douglasville campus on Feb 10. Hearn has recently released her newest single, "Volcano," which featured its video exclusively on Billboard.com before being released elsewhere. Hearn also has a new album, "Hourglass," coming out Mar. 10.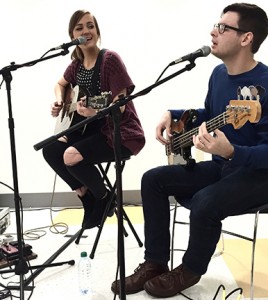 Hearn began her career in 2010 with the release of her first EP, "Paper Heart," and released her first full album, "Red Balloon," in 2012. If a student wants to hear or purchase some of Hearn's music, they can find it on iTunes and on her website: http://www.emilyhearn.com/ or they can check out her YouTube https://www.youtube.com/user/EmmalineFlowers.