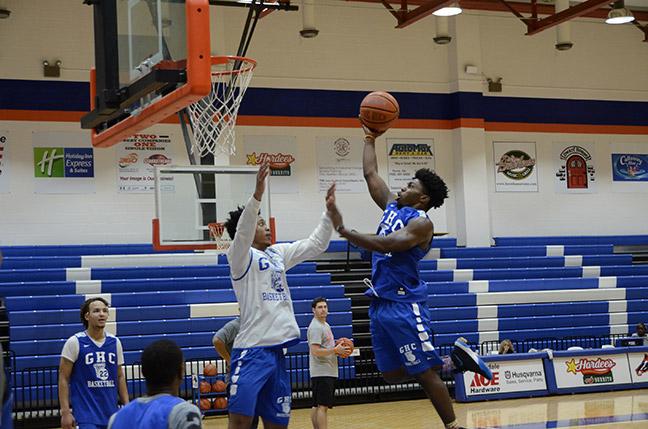 Phil Gaffney, head men's basketball coach and athletic director, believes that the pre-season and first three games of the regular season will prove the readiness of the Chargers for the 2017-18 season.
Coming off last year's 33-2 record, D'Andre Bernard is the only returning player. Gaffney said, "We're young and nobody's played together. We have all these new guys in."
The Street & Smith preseason poll has GHC ranked 8th in the top 25 junior college basketball programs in the nation. Gaffney finds this remarkable considering only Bernard is returning from last season.
Gaffney believes that the Chargers are ready and prepared to play other teams. He explained, "They're sick of playing against each other. They want to see somebody new. Anybody new would be a bonus."
Gaffney said, "We just don't know how good our talent is until we play the outside competition to get an idea."
The Chargers' first three regular season games are against teams that made it to the national tournament last season.
"After our first three games, we'll really find out how good we are," said Gaffney.
Gaffney's biggest concern about this season is attempting to get all these athletes from different regions with different backgrounds to come together and play well as quickly as possible.
Greg Schiefen, the new assistant men's basketball coach, has some goals for the team this season. His first goal is to help the team to return to the national tournament.
Another goal of Schiefen's is to "help as many guys as we can go to Division I and get to their ultimate goal."
The Chargers' first home game is Nov. 1 at 7:30 p.m. at the Floyd campus gym.