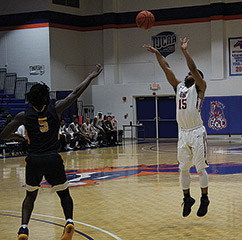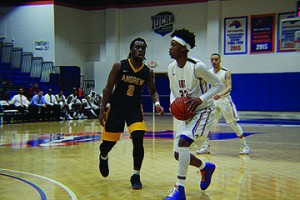 The GHC Chargers men's basketball team ended their season after falling 103-99 to South Georgia Tech in the NJCAA Region 17 semifinals on March 9 at the Floyd campus gym.
AJ Farrar led the way for the Chargers during this game with 25 points and 16 rebounds while DeMarcus Addie had 22 points.
Prior to this game, the Chargers defeated Andrew College 91-17 in the NJCAA Region 17 quarterfinals to advance to the semifinals.
For a full season wrap-up, check out the April 17 edition of the Six Mile Post.