America numb to fear and deep division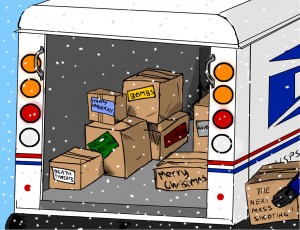 When will enough be enough?
In the wake of bomb threats being sent to members of the Democratic Party, members of the Obama Administration, and known detractors of President Donald Trump and the recent attack on the Jewish community in Pittsburgh that killed 11 people and wounded six others, there is a deep and hidden hatred that has been on the rise, and it has continued to grow.
America is becoming numb to the fear and division that has been rapidly spreading and getting stronger. It feels like every day, there is a different tragedy. With each new tragedy it seems that people acknowledge it for a few days with a call to action, but it is eventually forgotten about and goes down as just another tragic event.
After the Pittsburgh shooting, Trump spoke of the tragedy and said, "This evil anti-semitic attack is an assault on all of us. It's an assault on humanity." While it is all well and good to hear Trump condemn the Pittsburgh shooting, what he has never realized is that his rhetoric and attitude towards his detractors have been a major factor in the fear and divide in America.
With the First Amendment, the people of the United States have freedom of speech. But it does not mean people are free of the consequences of their words.
Bigotry should not be tolerated in a country meant to be a melting pot of all people and the land of the free. But Trump has constantly failed to reject bigotry in his own words.
Cesar Sayoc, the man who was sending the pipe bombs, was inspired by Trump's rhetoric, and the shooter Robert Bowers believed that the Jewish community were evil and did what he did because he could.
What these tragedies ultimately represent is a failure to listen and to understand one another. In these divisive and tragic times, even when all else fails, all that people can do is be nice to each other.
When someone is walking through a door, hold the door for that person. If you see someone, talk with them ask and ask how they are doing. Call your loved ones and see if they are okay.
Small acts of kindness can go a long way when one is feeling powerless in the wake of bigotry.
Now that the midterm elections are over, it is important that people call their representatives and have their voices heard in order for these tragedies to be dealt with. Concerns cannot just be on social media. There must be phone calls made, and they must be done every day.
When it comes to these tragedies, it is time for enough to be enough.