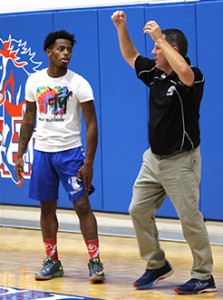 A loss to Central Georgia Tech 65-76 in the NJCAA XVII championship game in Cuthbert, Georgia, on March 9 ended an injury filled season for the Chargers.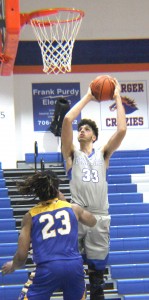 The men's basketball team battled injuries all season from the loss of forward Mason Green, guard Cahiem Brown, guard Jalen Knight and forward Micheal Vargas Baez to various injuries.
Philip Gaffney, men's head coach, said those injuries hurt the team a lot but that he was proud of his team.
According to Gaffney, "Even with all of those injuries we made it to the championship game, so I was proud of our guys despite the setbacks."
Many Chargers were awarded GCAA honors. Derrick Cook was named to the GCAA Region 2 team, Carl Johnson was named GCAA Co-Freshman Player of the Year and Khalyl Waters was named to the All Region Team.
Commenting on the team injuries, Waters said, "It helped me deal with adversity. Coach has always asked us how we are going to react to adversity whenever it hits, and it showed me how to react."
Cook said, "When everybody went down and got injured, everyone counted us out, but we still made it to the championship."
Cook and Waters had some similar memorable moments from the season. Cook said "making it to the conference championship" was his most memorable moment. Waters said "starting that playoff run to the conference championship game" was the highlight for him.
"It could have been easy for us to just say, 'Hey, we lost all these guys,' but these guys gave it all they had. I'm very happy with how they did. Obviously it's upsetting we didn't win, but with what we had I was proud of my guys," Gaffney said.
The Chargers' overall record was 23-10 with a conference record of 9-7.