March celebrates women's history month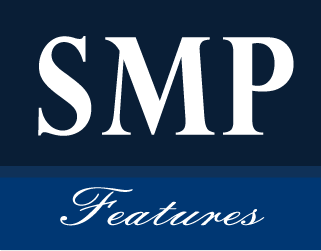 Since March is Women's History Month, GHC will hold several on-campus activities to commemorate and celebrate women throughout the month. Activities range from film screenings to discussions featuring guest speakers, as well as poetry readings.
GHC campuses will play host to a series of films that highlight women's causes, struggles, and empowerment movements starting at 11a.m. the Office of Student Life (OSL) will show the 2011 documentary "Miss Representation." The film contains interviews with notable women such as Katie Couric, Rachel Maddow, and Jane Fonda discussing their experiences and perspectives as media figures. Following the screening, professor Travice Obas will lead a discussion
"Student Life will provide food from Chick-Fil-A," said Clifton Puckett, Cartersville campus' OSL Coordinator. Also on the Cartersville campus, on March 10, at 12:30 p.m., there will be a screening of the 2004 historical drama "Iron Jawed Angels" which chronicles part of the American women's suffrage movement that led up to the passage of Nineteenth Amendment—granting women the right to vote.
Professor Connie Watjen will lead a discussion immediately after the film, encouraging students to register to vote.
On Wednesday, March 11, at 12:30 p.m. the Floyd campus will feature the 2015 documentary "GTFO" about pervasive sexist behavior and misogyny in the world of video games.
According to Puckett, Monday, March 16 will see the Marietta campus host a screening of the 2014 documentary "She's Beautiful When She's Angry" about the feminist women's liberation movement in 1960s America.
The GHC Creative Writing Club will host a special poetry reading— on Thursday, March 12 in the Cartersville campus Student Center—featuring poems written by notable female poets.
The club's monthly Poetry Night at Southern Muggs coffee shop will be held on March 19th, starting at 6:30 pm; these two events will serve as a donation drive to benefit Tranquility House, a shelter for domestic abuse survivors in Bartow County
Also on the 19, the Floyd campus will show the documentary "Killing Us Softly 4: Advertising's Image of Women," at 2 pm
The WHM film series will conclude on the Floyd campus on Wednesday, March 25 with a screening of the 1997 documentary "My Feminism: Second Wave Feminism in the 1990s" at 12:30pm
Floyd campus Student Life coordinator, John Spranza, points out that musician and activist David Zach will hit the GHC campus circuit with a performance and lecture that is also quite pertinent to women's issues.
"David spends time working undercover with groups that help expose and rescue victims of human trafficking across the globe," said Spranza. "Many of the victims are young women or girls that are exploited and calling attention to this cause is important."
David Zach will be performing on Cartersville campus on Monday, March 16, Paulding on Tuesday, March 17, Floyd on Wednesday, March 18, Douglasville on Thursday, March 19, and Marietta on Monday, March 23.