Softball team finds rhythm after full quarantine
After a shortened 23 game season in 2020, when the GHC Lady Chargers softball team went 12-11 with a .522 winning percentage, fans hoped for a similar track this year.
As of April 19, the Lady Chargers were 11-18 on the season and their .379 win percentage is their lowest since 2016.
"The team has experienced a lot this season," said Head Softball Coach Savannah Sloan.
"At the start of the season, we had to go into a full team quarantine for the first time. During this quarantine, we had another athlete test positive.
"The team was scheduled to come out of quarantine just in time to make our first trip of the season to Clearwater, FL. While most of the team was able to go, one apartment had to stay behind and finish an extended quarantine. Once the final quarantine ended, integrating the ones who missed the Florida trip was harder than expected. They felt as though they were behind, so at first, they were pressing too hard."
The Lady Chargers showed promise early in the season, starting 4-2, but that quickly turned when they lost eight of their next nine games.
Sloan said, "Very early we found out that all our Tennessee dates that we scheduled to play would have to be canceled… I began looking for other schools with availability to play, but I was only able to pick up one or two in place of the six that we lost. This made it hard to get into a rhythm as a team."
As of April 19, the Lady Chargers were ranked below 100 in 15 of the 25 team stats by the NJCAA. Their highest statistical standing, in opponent batting average, ranked 25. Their lowest statistical standing, in on base percentage, ranked 143.
"We have been able to catch a solid rhythm recently," said Sloan. "The season is coming to an end, so as a coach, I am glad to be hitting our stride in this moment."
As of April 19, freshman infielders Madison Bennett and Izzy Marcotte are the only two players to play in every game for the Lady Chargers this season.
Bennett led the team with 98 at bats, while also leading the team in hits, with 31. Her 13 stolen bases were the most on the team, 10 more than the next person on the team. Bennett is also second on the team in runs, with 25, and doubles, with six.
"Madison Bennett and Izzy Marcotte have been a very vital part of our lineup. What is making them successful is their consistency. Neither of them gets too high or too low in any situation. They don't take the game too seriously," said Sloan.
Marcotte is the only person with more runs than Bennett, with 31. Her nine home runs are four more than the next closest player on the team. Marcotte leads the team in runs batted in, with 26, with no other Lady Charger having more than 16.
As of April 19, freshman infielder, Hailey Chronic, led the team in batting average, with .412.
Her on base percentage of .455 is the second-best on the team, trailing only Marcotte.
Freshmen infielders, Natalia Herrera and Lacey Rutledge, have had success as well, with both having 16 runs batted in, tied for second on the team.
Herrera was second on the team in home runs, with five, and Rutledge led the team in doubles, with six.
As of April 19, freshman pitcher, Montana Ledbetter, has started the most games for the Lady Chargers, with 12.
Ledbetter is the only pitcher with a winning record on the team, sitting at 6-4 on the season. Her 81 strikeouts are the most on the team, and her 3.91 ERA is second best, trailing only fellow freshman pitcher, Madalyn Morton, who has a 3.42 ERA.
Morton leads the team in innings pitched, with 69.2. While Morton has a 4-6 record on the season, she has allowed the fewest runs.
While the Lady Chargers sit at 11-18 as of April 19, the team still has some upside to it and plenty to look forward to next season.
Sloan said, "…softball is a sport that you must play. It is not a job."
Many of the girls are beginning to grasp this concept, and our lineup is coming together. Our bench is deep, as well, meaning no matter who is in the lineup, they can get the job done."
"We are looking to finish out a great season, and shooting for Nationals," said Sloan.
Leave a Comment
About the Contributor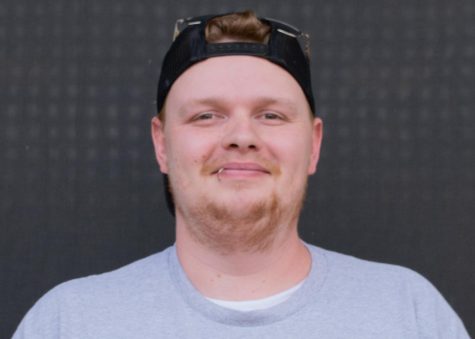 Brandon Dyer, Sports Editor & Podcast Host
Sports editor Brandon Dyer strives to become the next big thing in journalism. He has been a part of the Six Mile Post staff for four semesters and wants...