Marietta students hit the air waves
Georgia Highlands students have been hitting the airwaves on the Marietta campus at WGHR. Though officially Southern Polytechnic's radio station, GHC students make up about half of the 30 DJs.
Founded in 1968, WGHR (Green Hornet Radio) is a student run, online streamed station.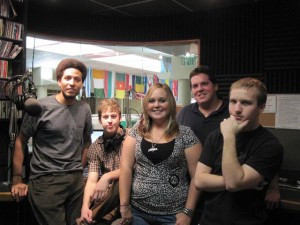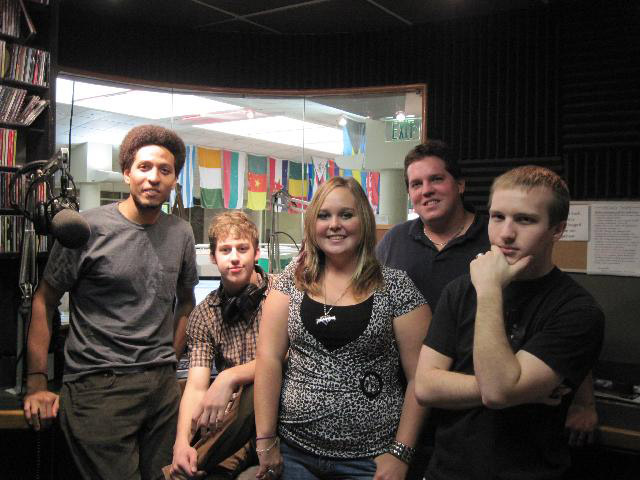 The first song played on air was Barry Manilow's "Looks Like We Made It."
Beginning its life as a top-40 station, WGHR moved into rock n roll territory in the 1980s.
In 2004, the station went from FM station to all-online streaming. It is still, however, actively seeking to reclaim its FM status.
Don't think the music is still old college rock, though.
"We are all very unique," said CJ Brown, a communications major at the Marietta campus. "We have dub-steppers, ambient and alternative music playing. The DJs are all really different."
Even within a DJ's show, there often is no set theme. A show that starts out country may end up with Britney Spears.
There is a vastly different group of DJs at the station, adding to the musical medley.
Since GHC holds classes on the Southern Poly campus, Highlands students have been allowed to be part of the radio station.
GHC students can apply to be DJs at the beginning of every semester. They can also be part of management. The entire operation is strictly on a volunteer basis, but those involved say it is very rewarding.
"I enjoy the creativity and flexibility," says Nick Eifler, a SPSU mechatronics major. "It gives you great public speaking experience, and it's a great way to meet people."
They also have a lot of fun, even with all the work. Their completely serious mascot is a My Little Pony rehash named DJ Pon-3, supported by the station's group of "Bronies."
"It's one, huge, awesome dysfunctional family," notes Brown.
"We all work together, and we all have fun together. We really help each other out," says the general manager of the station and SPSU student, Eric Monroe.
WGHR also puts on occasional parties. On Oct. 28, they are throwing a Halloween bash with a live band.
"I'm pretty stoked," says Nathan Pinder, an education major at GHC. There will be a costume contest, prizes and food.
Requests can be called in at 678-915-7300, to the stream at WGHR.StreamOn.fm 24/7, and DJs are on from 9 a.m. to 8 p.m.