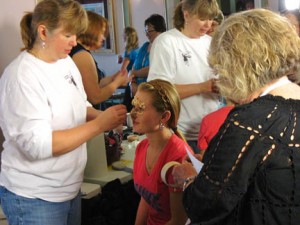 Saturday, Sept. 8, individuals drifted through downtown Rome with a seemingly blatant disregard for time. Jumpstarting Rome International Film Festival's last day was a morning cartoon block in honor of the beloved, sleepy Saturday morning cartoons people have become so fond of.
"I felt like I was a child again, but only watching the cartoons on a much nice screen," said Tabitha Stevens.
Around 11 a.m., most films fell into their scheduled times. After each film block, audiences could stay to meet the directors and ask questions pertaining to the production of the films. The audience spectrum included a range of all ages, from teenagers to elderly. This array of audience member kept the blocks relatively full.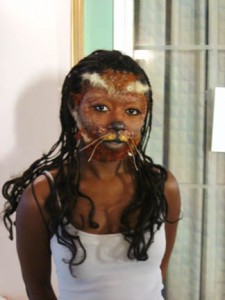 About a third of all Saturday's films were originally shot or produced in Georgia; eight were produced internationally.
As these culturally varying films continued throughout the day, another event titled The Face Off was introduced. The Face Off included makeup artists from all across the state coming together for a contest. Festival goers were then allowed to stroll through the Desoto gallery while artists worked. Festival goers could vote for the most skillful artist, in their opinion.
As the day was coming to an end, a large number of people began to gather in the main theater at the Desoto. Although films would continue through the night, RIFF authority wanted to make it possible for a majority of viewers to watch the closing film at 7 p.m. "Heathens and Thieves" received a full house and afterward received an award for best narrative.
As RIFF and the evening came to a close, a number of other awards were presented to films and their producers.