March is Women's History Month, and Georgia Highlands College has some form of celebration and event planned for each campus.
Lyric Burnett, student life coordinator at the Douglasville and Paulding campuses, has put together many events. For instance, at the Douglasville campus on March 20, there will be a showing of the documentary "Rosie: Stories from the Homefront." This film will focus on women who live in the Rome, Georgia area who went into industry during World War II.
This film, which was directed by Brian Armstrong, technical director digital media services/GHTV, will also be shown at each of the other college locations.
On March 28, there will be an event where students are encouraged to bring mothers and grandmothers to the Douglasville campus for tea and a conversation about personal and family history.
Michelle Abbott, assistant professor of English said, "The most unique thing about the events planned for Women's History month at the Paulding Campus is the sponsorship of the local club chapters. Their support of the event will increase the involvement of the student body and make our events successful."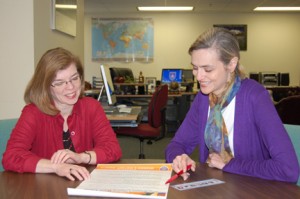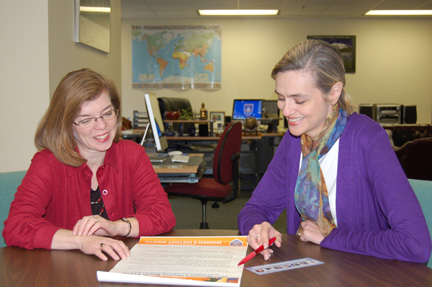 The Paulding campus has many of its events sponsored by various student organizations as well. So far, the following events have been confirmed. On March 13, the Gaming club is sponsoring Women's History Trivia in the student lounge.
On March 21, Students Without Borders and the Office of Student Life will sponsor the showing of "Rosie." On March 29, there will be a poetry reading, weather permitting, in the courtyard sponsored by the Office of Student Life, Writer's Collaborative and Green Highlands.
At the Floyd campus, there will be a celebration of women's achievements, including student papers on women's roles throughout history, and a showing of "Rosie" from 11 a.m. to 2 p.m. on March 28. The event planners are hopeful that some Rosies from the Rome area can be present. The Cartersville campus will also be showing "Rosie." This is expected to take place the week of March 19. Also in Cartersville will be an event to recognize female evening and non-traditional students. The tentative date for this is March 28.
Marietta will be hosting a forum called "Courageous Conversation: Women in the Workplace" on March 14, and a showing of "Rosie" on Mar. 19. Both events will be at 12:30 p.m. at locations to be announced.