English department hosts annual conference supporting writers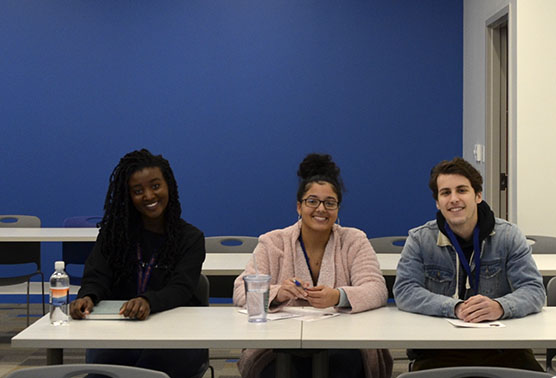 On February 29, the English department hosted their annual writers conference for both GHC students and the public (predominantly northwest Georgia) on the Cartersville campus.
The conference is hosted by the English department every spring as a group effort by the English faculty.
Jessica Lindberg said that they wanted to make a writer's conference to "support and encourage the writing community of Northwest Georgia."
The conference included sessions on the topics of poetry, nonfiction, fiction, and screenwriting. "I've been writing for a while, so I did a poetry workshop because I feel like it plays into all writing," said Jackson Benincosa.
In addition to sessions, fiction and poetry consultations were available as well for an additional charge. Local businesses and groups were also there to talk to those who attended. The conference cost was $49 for the public and $10 for students. Those who attended receive a t-shirt, a bag of goodies, and full access to the panels and sessions