SMP article catches students attention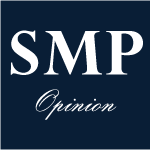 Dear Editor,
I am a freshman at Georgia Highlands College currently studying to become a RN. In my literature class we have recently been introduced to the Six Mile Post. The page that caught my attention was page 7, "United States Celebrates Hispanic Heritage Month." The reason this caught my attention is because I, myself, am Hispanic, and I could really relate to the tradition you described. I really liked how you included pictures, along with a caption to add more to the article. Simply reading the article with no pictures wouldn't have been as interesting. The pictures gave more of a visual explanation and really brought everything together.
What really made a difference was when you added a few Hispanic people who work in the United States with their occupations. I was not even aware of who these people were until I came across this article. Seeing Hispanics, just like me, making an impact to our community really gave me confidence in who I am.
Giselle Martinez
Pre Nursing
Floyd Campus