Student-assisted film, 'You're Killing Me,' released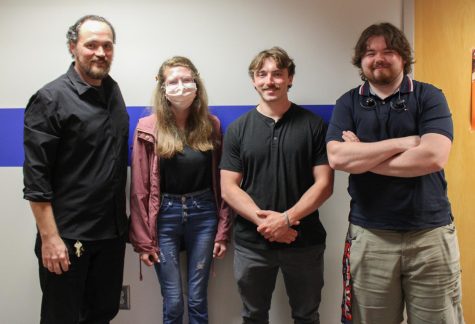 GHC film majors are able to see the fruits of their labor after "You're Killing Me," an action-horror movie produced by Quiver Distribution and Iris Indie International, was released on April 7. It was directed by Beth Hanna and Jerren Lauder.
Several students worked on set to produce the feature film, including Damon Self as a grip and electric, Katie Weatherford as a stand-in and additional script supervisor, Emily Harris as a stand-in, Joseph McDaniel as an art production assistant, Justin Ford as assistant editor and visual effects, Albert G. Cooper III as a set production assistant and grip and Gustavo Castillo as craft services.
Division Chair of Film and Theater, Seth Ingram and Adjunct Film Instructor, Kevin Greene, were co-producers of the film. Iris wanted to produce a female-led horror film, and Greene – who also works with Iris – wanted to work with GHC students on another film.
"I worked for the production company originally and we just had such a positive experience with the university, the set, the students, that we came and brought another one that'll be important too," Greene said.
Ingram said part of the challenge of producing a film is having recognizable talent. The call was answered by McKaley Miller as Eden, Keyara Milliner as Zara, Brice Anthony Heller as Barret Theodore Schroder, Morgana Van Peebles as Kendra, Anne Heche as Astrid Schroder and Dermot Mulroney as Congressman Schroder.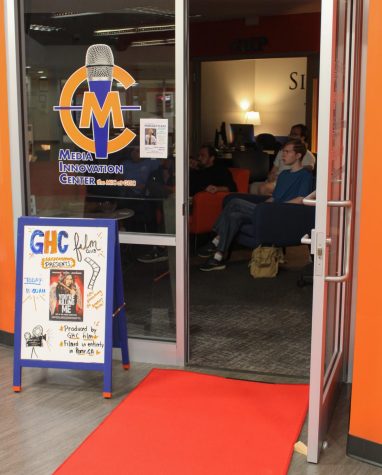 The film follows Eden, who wrangles her life-long best friend, Zara, into attending Schroder's 'Heaven and Hell' party to convince him to talk to his dad about recommending her for a scholarship to a prestigious university. The fun stops after Eden finds incriminating evidence of Schroder, Gooch and Kendra's involvement in a classmate's disappearance.
Most of the film was shot overnight, meaning students were burning the candle at both ends.
"There was one morning where we wrapped, and I got in my car and drove to a math class," Weatherford said. "…it was the first time I was on camera, so I had all my makeup on still. And I was covered in glitter and just exhausted…" She can be seen as one of the partygoers that snuck in their phone.
Ingram said the film was more stunt-heavy compared to others the students had previously worked on, which Self helped build some equipment for. Self said he built a camera rig to attach to a car and a system that replicated water pooling into the car for one of the stunts.
Harris said she was only able to be on set for one day, but that she still learned about the film production process.
"I think that was my first time being on set, even before the short films that we did," Harris said. "When I got down there, it was hectic and I was trying not to get in anyone's way."
Harris was a stand-in for Miller, a position similar to a stunt double, while also helping with other things on set like lighting and scene set-up. She noted she was able to play cards with Peebles.
"I would say my experience after being there for one day… gave me an idea of how the proper etiquette should be when you're on set with other people that you're working with, whether it be a big production or small," Harris said.
Ingram said having "real credit on a feature film coming out of college" puts these film students ahead of others that only have student and short film experience. Greene added that film students will be able to go straight into working in film production upon graduation because of this.
"…the ability to get on these sets now does help kind of avoid that catch-22 of, 'Well, you can't get on set without experience,' but I can't get experience without getting on set," Weatherford said.
"I feel very comfortable just going onto a professional set, just how I am now," Damon said. He added that the friendships he gained from the experience will last much longer than any potential film opportunities.
Harris said, "It's very much a bonding experience because a lot of us Highlands kids worked on it. I feel like with every film set, it's a fun experience."
"You're Killing Me" is available for rent and purchase through Amazon Prime Video, YouTube Movies & TV, Google Play Movies & TV, Vudu and Apple TV.