Trump rallies in Rome before election
Two days before election day, crowds came from near and far to support the "Make America Great Again" campaign.
President Donald Trump flew into the Richard B. Russell airport in Rome, GA, at 8:30 p.m. on Sunday night, November 1.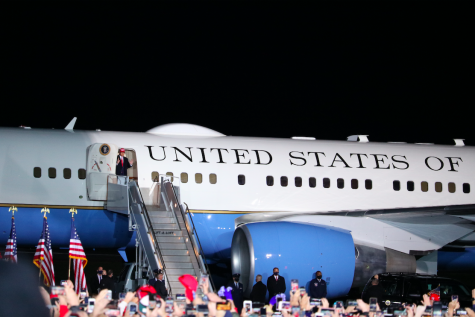 The rally hosted a high number of attendees. Parking extended half of a mile from the airport. Attendees parked nearly anywhere they could. Some local businesses allowed parking, while some home-owners allowed their property to be used as parking.
Local entrepreneurs took advantage of the rally. Many set up canopies with Trump and Pence merchandise, and several food trucks were on the tarmac.
President Trump was surrounded by a dense crowd of supporters. Masks were not required. While some people wore masks, a very large number of attendees were maskless.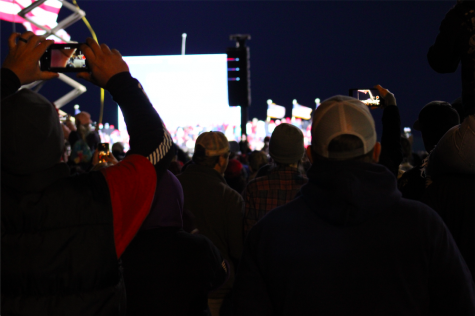 Laura Ralston, statistics professor, did not go to the rally. However, she has already voted for President Trump. When asked why she did not go she responded with fears of COVID-19.
"I suppose I'm just not that active into political things…. I do try to listen to what the candidates are saying and what they stand for, but I am just not into that type of forum," Professor Ralston said.
GHC alumnus, Zach Howard, attended the rally.
Howard said, "Why I support Trump is because… I like conservatism. I like low taxes. I like a little government."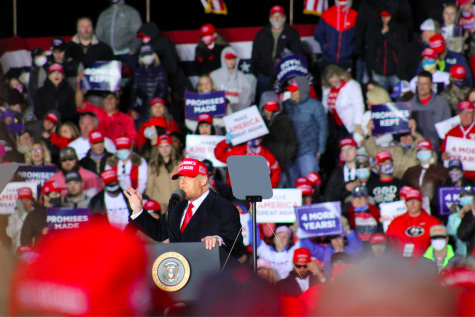 College age citizens historically have the lowest voting turnout rate out of the voting-eligible generations. The attendees' ages ranged from children to senior citizens.
Bailey Temples, a student at the Cartersville campus, had no interest in going. "I really don't care for politics."
Erica Wittenbrook, a student-employee, said she would have gone to the rally if she had known about it prior.
When asked if she was a Trump supporter she said, "Not necessarily, I am kind of an undecided voter."
Trump's speech pertained to garnering the support and votes of suburban housewives, African-American women and Latinos. Trump spoke positively in regards to the voters of Georgia and the attendees of the rally, which was met with excitement from the attendees. He frequently used his signature "Sleepy Joe" when referring to his Democrat opponent, Vice President Joe Biden. Georgia marks one of the important strongholds of the southern voter base, which has made it a major target by the two candidates.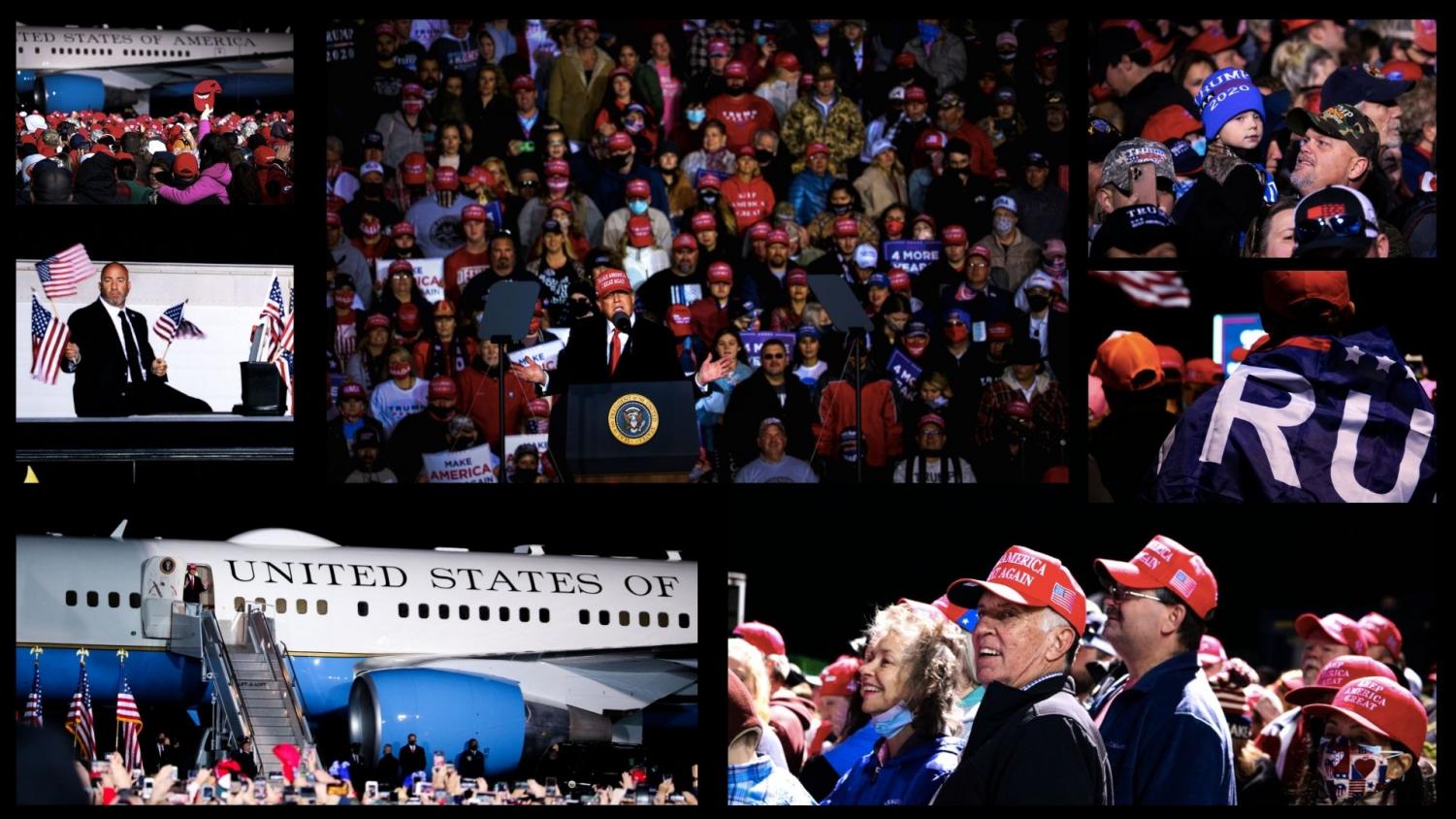 View Comments(1)