Lady Chargers get key victory vs New Horizon Prep
When the buzzer sounded at the end of the Lady Chargers game against New Horizon Prep Saturday night, the scoreboard read 96-49 in favor of the Lady Chargers. This was their second win in the young season, and their last game before they start conference play.
Top Performers
Sasha Shishkina was there to provide big baskets throughout the game, making seven of the eleven shots that she took. She shot a 3-pointer at the buzzer before halftime. That was just one of Shishkina's six 3-pointers for the game. She was also able to grab three rebounds and an assist.
Jashanti Simmons led the team with 25 points, making seven of her 12 shots. The key for Simmons was to draw contact from opposing players, and it showed — she got sent to the free throw line sixteen times over the course of the game, making 10 of those free throws. Simmons played well on the defensive side of the ball as well, racking up five steals.
Jada Alston finished the game with a double-double, scoring 10 points and grabbing 11 rebounds. Along with it, Alston had three assists on the offensive end. She also did well on the defensive end, getting four steals and two blocks.
Biggest Takeaways From The Game
Defense
The Lady Chargers seemed determined to let their defense set the tone of the game. The 49 points that they allowed is the least that they have allowed this season. The 27.6 field goal percentage by New Horizon Prep is the lowest the Lady Chargers have allowed this season as well. Add in the 31 turnovers forced, and you see that this was a defensive performance by the Lady Chargers.
Rebounding
The Lady Chargers were able to out-rebound New Horizon Prep 49-34. The 49 rebounds are the most that the Lady Charger have been able to grab in a single game since the season began. Jada Alston, Jameah Alston and ShaoTung Lin were able to gather a combined 23 rebounds during the game.
What's next for the Lady Chargers?
The Lady Chargers will be in action against East Georgia State College three times next week. They will be playing against them at their court Tuesday, a home game against them Thursday, and another away game on Saturday.
Leave a Comment
About the Contributor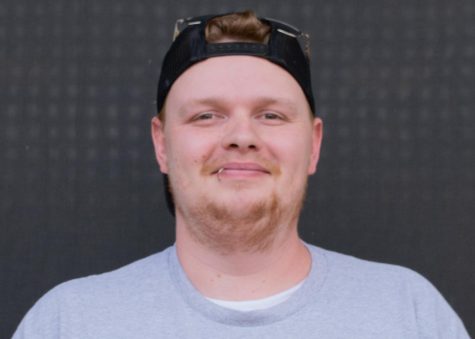 Brandon Dyer, Sports Editor & Podcast Host
Sports editor Brandon Dyer strives to become the next big thing in journalism. He has been a part of the Six Mile Post staff for four semesters and wants...