Chargers basketball team remains undefeated
With a strong second half, the Chargers men's basketball team was able to defeat the USC Salkehatchie Indians 91-89 on February 5 to remain undefeated in the young season.
The Chargers look to remain undefeated on February 9 in an away game against Southern Crescent Technical College.
In what was a tight game throughout, the Chargers could not find momentum until the second half, when Sophomore forward Caheim Brown got the ball rolling. Brown scored 15 of his 19 points in the second half to help the Chargers secure the victory. Brown's 19 points in the contest would end up being the highest score on the team.
Charger Head Coach JJ Merritt's key to winning the game was, "Fighting," Merritt said, "It was a constant battle the whole game and thankfully we were able to come out on top."
The Chargers were able to outscore the Indians 60-38 in the paint and their defensive pressure was able to force the Indians into turning the ball over 18 times.
The Charger bench played a big part in the victory as well with 47 points in the contest.
After the final buzzer sounded there were 17 lead changes in the game.
Merritt said he was, "impressed with the team playing together as a whole."
The Chargers did just that, with five players scoring double-digit point totals.
Langston Wilson, sophomore forward, was able to become a big factor in the win, scoring 12 points and grabbing 10 rebounds. Wilson was also able to get a block in the contest.
Another sophomore forward, Jarrel Rosser, made a big impact in the game by scoring 12 points to go along with his team-leading 11 rebounds.
Freshman guard Joel Pullen scored 13 points in the contest.
Speaking on how important the victory was for his team, Merritt said, "It's big for us to beat a ranked opponent and get revenge on the team that beat us to start the season last year was huge."
Leave a Comment
About the Contributor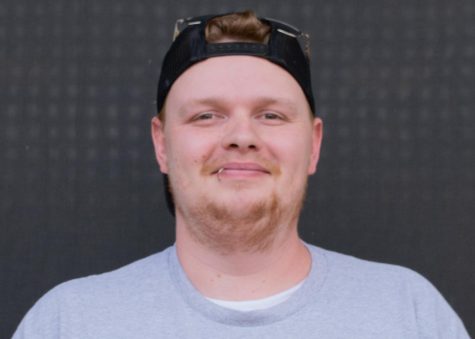 Brandon Dyer, Sports Editor & Podcast Host
Sports editor Brandon Dyer strives to become the next big thing in journalism. He has been a part of the Six Mile Post staff for four semesters and wants...