Men's Chargers basketball team secure another win at home
The men's Chargers basketball team beat the Southern Crescent Technical College Tigers on Thursday night, February 11, by a score of 74-56. The win brings the Chargers record to 4-0 on the season.
The Chargers were able to set the tone for the game early, as they started the game on an 8-0 run. From there, the Chargers never looked back. They did not trail in the contest and led by as much as 19 at one point during the game.
Top Performers
Cahiem Brown led the Chargers in scoring with 17 points. The key for him in this game was to draw contact, and he was able to do just that, making five of his eight attempts from the free throw line. Brown was effective on defense as well, with two steals. He was also able to haul in six rebounds in the contest.
Langston Wilson finished the game with a double-double, scoring 11 points and grabbing 10 rebounds. His 10 rebounds were the most on the team. He was able to get his hands in the shooter's face often to prevent the Tigers shots from going in. Wilson was also able to get a pair of steals on the defensive side.
Keandre Bowles was the only starter to score double digit points, finishing the game with 10.
Joel Pullen led the team in assists, with three. He also was able to score 12 points during the game.
Biggest Takeaways
Turnovers
The Chargers remained committed to pressing their opponent throughout the game, which proved to work well as they forced 30 turnovers in the game. These turnovers led to points on the offensive end for the Chargers, as they scored 27 points off turnovers. While applying pressure to the Tigers' ball handlers, the Chargers were also careful not to commit turnovers of their own, ending with just 13 turnovers.
Bench
The Chargers' bench was crucial in their win. Finishing with 54 points, three of the four Chargers players that scored in the double digits were from their bench. The Chargers' bench was able to grab 22 total rebounds. The Tigers' bench scored 23 points.
What's ahead for the Chargers
The Chargers will be back in action Thursday in an away game against South Georgia Technical College, before returning home Saturday to face South Georgia Technical College.
Leave a Comment
About the Contributor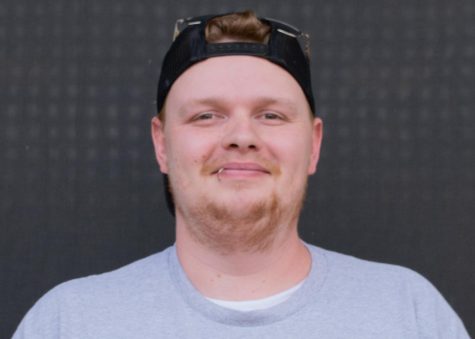 Brandon Dyer, Sports Editor & Podcast Host
Sports editor Brandon Dyer strives to become the next big thing in journalism. He has been a part of the Six Mile Post staff for four semesters and wants...