Jordan Thornton named new softball head coach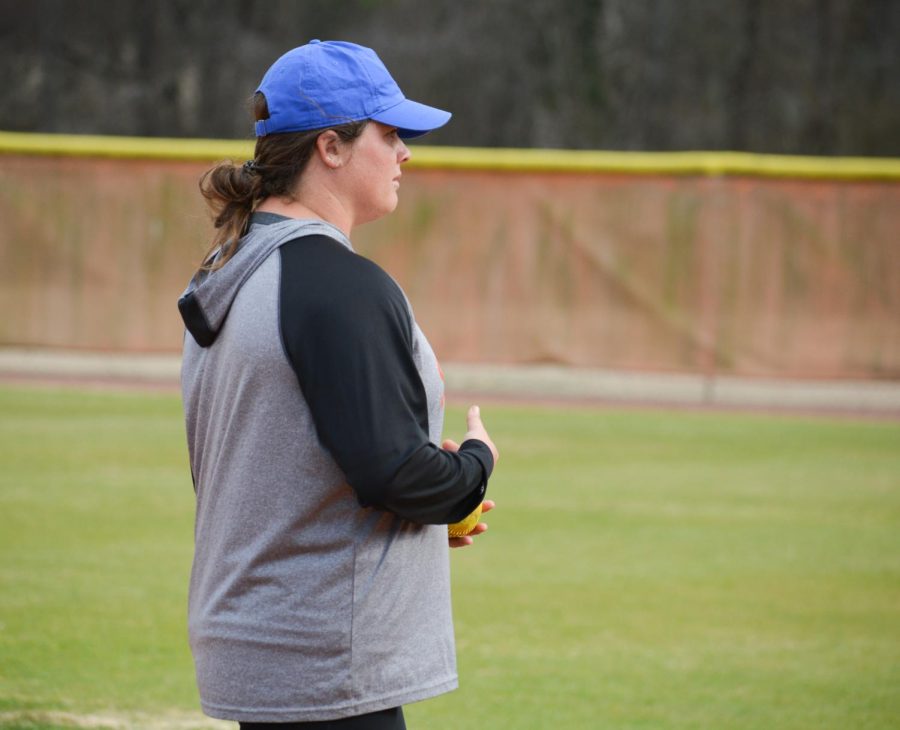 The Lady Chargers softball team took the field with a new coach this season: Jordan Fortel Thornton. She has been a part of the Lady Chargers softball program since the 2020 season, coming on as an assistant coach.
The announcement came after the Lady Chargers finished the 2021-2022 season 16-36. However, there is more to the softball program than just its win/loss record.
"I don't want to just create a competitive culture, but one that also cares about the individual itself. I think that's something that gets lost in college athletics," Thornton said.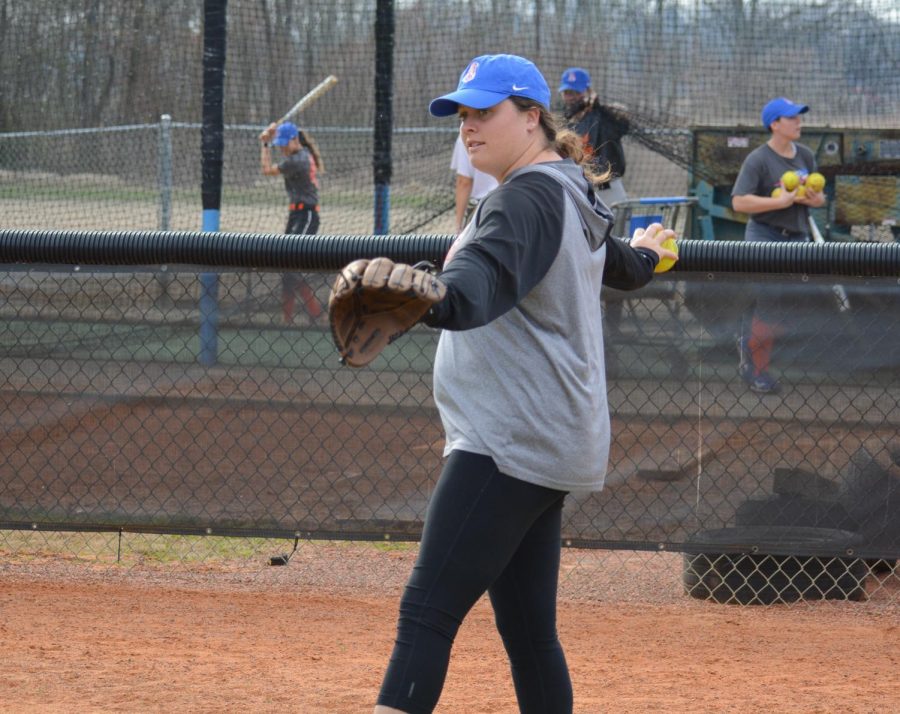 Two Lady Chargers players said that they welcomed Thornton to the new position with open arms.
Avrey Fisher is a freshman who was recruited by Thornton in the offseason.
"I really liked coach J when I met her. She was very personable," Fisher said. "She is very understandable to what the softball life is all about from an athlete's perspective."
Ansley Todd is in her fourth season with the Lady Chargers, and pointed out some similarities between former head coach Savannah Sloan and Thornton.
"They're similar but in different ways. Sloan was more on the lines of saying her peace and getting it over with, while coach J explains it more," Todd said.
Thornton's softball expertise goes further back than her time with the Lady Chargers, as she was a standout pitcher, first baseman and outfielder at Greenville High School in Greeneville, Tennessee. Thornton left the Green Devils with a high school career record of 33-6 and posting a 0.86 ERA.
Her senior year was highlighted by a Class AA State Championship.
Thornton decided to take her softball talents to the next level at the University of Tennessee at Chattanooga. Her freshman year with the Mocs would be capitalized by being named to the Southern Conference All-Conference team. The team would go 31-29 that season.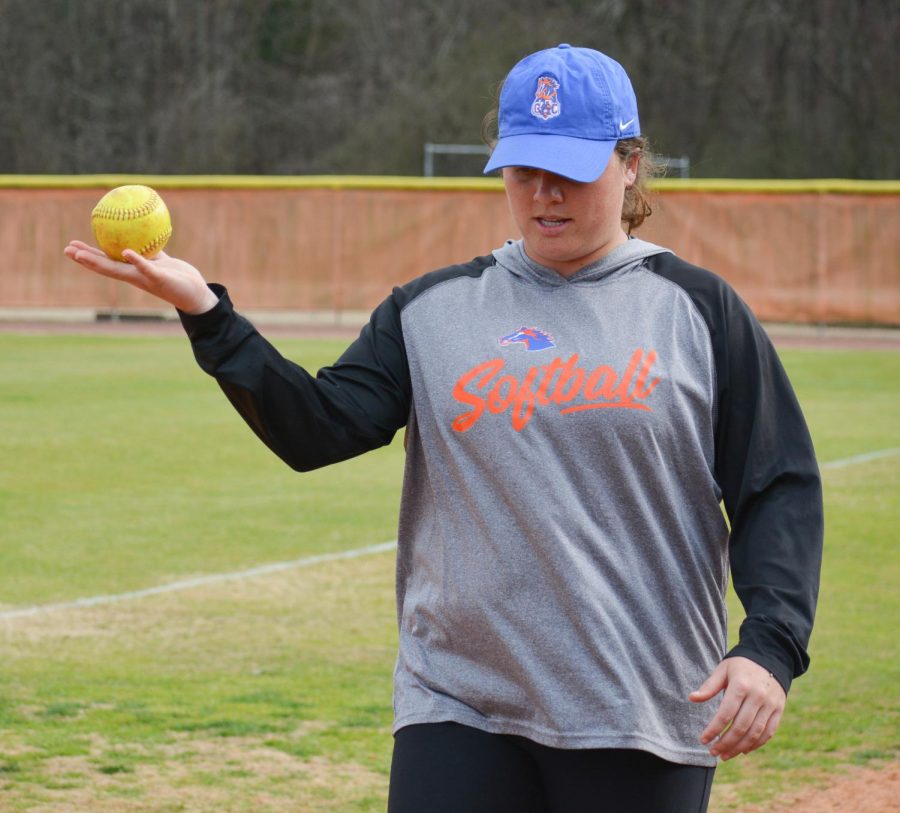 She would transfer to Walters State Community College her sophomore year. Although Thornton only played one season with the Senators, it was full of accolades. She was named the 2017 Tennessee Community College Athletic Association (TCCAA) Player of the Year and TCCAA Pitcher of the Year. The Senators would be crowned TCCAA Conference Champions that season.
Thornton would make her third and last college transfer after her sophomore year, this time to Lipscomb University. She would finish out her college career with the Bisons, although her junior and senior seasons were plenty different from each other.
She would start seven games her junior year, building up a 4-3 record, and finish with a 1.62 ERA, the second-best on the team. Thornton would move from pitching to playing first baseman for the Bisons heading into her senior year.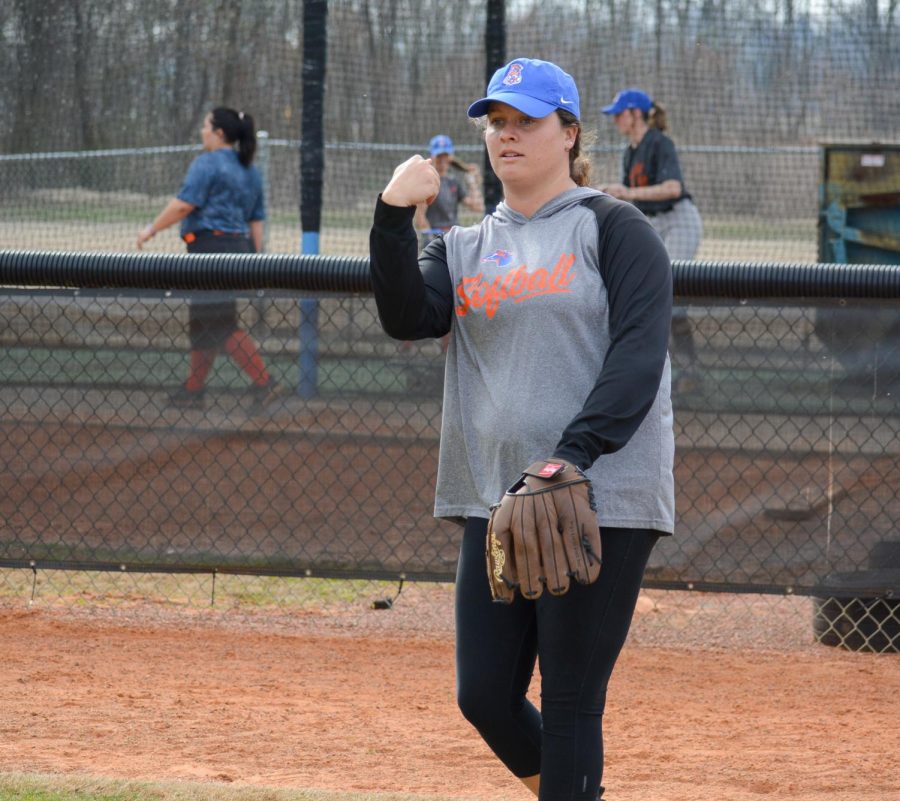 She was able to land a spot in the Lady Chargers coaching staff as an assistant coach with Sloan after her college career.
Thornton and Sloan compiled a 39-57 record since Thornton arrived at GHC. She would learn a lot from her first two seasons under Sloan.
Thornton now has a full offseason under her belt, saying that Sloan played an integral part in helping her set the current team up for success.
"We had very similar ideals, so it was a smooth transition," Thornton said.
It's a new beginning for the Lady Chargers softball program, and it's one that Thornton is proud to be a part of.