Celebrating 10 prominent female athletes
Since organized sports were established, female athletes have tried to find where they stand in the world of sports. While people have a variety of views about women in sports, we can not ignore what some female athletes have accomplished.
Serena Williams is perhaps the most dominant female athlete of all time. She has set the standard for the modern saying "play like a girl." Williams started playing tennis professionally in 1995 at the age of 16 and then became a household name in the early 2000s.
Williams has dominated women's tennis this century, winning 23 singles titles. The second most of any tennis player ever, she is just one title short of tying with fellow women's tennis player, Margaret Court. Williams has won four olympic gold medals.
Billie Jean King has played a huge role in women's sports as an athlete and an activist. King participated in many equality campaigns in the 1960s and 70s that dealt with women's issues, such as the pay gap of women athletes compared to their male counterparts. Perhaps her greatest achievement is the campaigning that she did for the passage of Title IX, legislation that gave woman athletes legal protection from discrimination and equal oppurtunities as male athletes.
On the court, King was able to win a total of 39 Grand Slam titles and reached a number one ranking as a tennis player. One of her biggest accomplishments came in 1973, when she split matches with male tennis player Bobby Riggs.
Diana Taurasi is regarded by some as the greatest WNBA player of all time. It makes sense, considering that she is the WNBA's all time leading scorer. Taurasi was able to get two National Championships with the Connecticut Huskies, a WNBA title three times with the Phoenix Mercury, and win four Olympic Gold medals during her basketball career. Former NBA star Kobe Bryant gave Taurasi the nickname "White Mamba," a spin off of his "Black Mamba" nickname he had while in the NBA.
Babe Didrikson is often regarded as the first female athlete to prove that women can "hang with the boys." Babe excelled in every sport she played in in the early 20th century. In fact, she was named the Greatest Female Athlete of the first half of the 20th century by the Associated Press. Didrikson won a gold medal in the first ever javelin Olympic event in 1932. She was also the first woman to ever play in a PGA event when she competed in the 1938 Los Angeles Open.
Ronda Rousey became the first American to win a medal in Judo at the 2008 Summer Olympics. She burst onto the UFC scene in 2012, becoming the first female to ever sign with the company. Rousey was given the UFC Women's Bantamweight Championship, defending it six consecutive times before losing her title to Holly Holm. Rousey inspired girls and women everywhere during her time with UFC, showing what it meant to "fight like a girl." In 2018, she became the first woman inducted into the UFC Hall of Fame.
Pat Summit is regarded by many to be the best college basketball coach of all time for men and women. Summit has earned that right, having countless accolades throughout her coaching career that spanned over four decades.
Summit has the third most wins in women's college basketball history, with 1,098. Summit was able to accumulate eight National Championships while at the University of Tennessee. In 2012, she was given the Presidential Medal of Freedom by then-President Barack Obama. She is also part of the inaugural class for the Women's Basketball Hall of Fame that was created in 1999.
Brittney Griner could have been the first female to play in the NBA, given how dominant she was at Baylor University in college. She is the only player — male or female — to accumulate 2,000 career points and 500 blocked shots. Griner's highlight reel remains impressive. She was able to throw down 18 dunks in her college years, the most of anyone in NCAA women's basketball history.
Sheryl Swoopes was the first player to ever sign a contract to play for a WNBA team when the league was founded in 1996. Swoopes would go on to accumulate many accolades in the WNBA, such as winning the first four WNBA Championships with the Houston Comets and being named an all star six times between 1999 and 2006. She went on to win three olympic gold medals with Team USA in 1996, 2000 and 2004.
Swoopes was the first woman to get a shoe deal with Nike, calling them the Air "Swoopes." In 2005, Swoopes announced she was gay, making her one of the most high profile athletes to come out. She would go on to be inducted into both the Basketball Hall of Fame and the Women's Basketball Hall of Fame.
Cheryl Miller is known by many as the sister of 90s NBA star Reggie Miller, but Cheryl could make the argument that she was even better than her brother. She was regarded as the best female high school basketball player ever when she played, leading her team to a 132-4 record over her four years. In college, she dominated as well with the USC Trojans.
Cheryl would go on to be named an All-American all four years of her college tenure and led the Trojans to two National Championships. While at USC, she won three Naismith College Player of the Year awards.
Since the WNBA was not founded until 1996, Cheryl bounced around men's basketball leagues, including the United States Basketball League, before retiring in 1986. She is still regarded by some as the best college basketball player ever.
Simone Biles became a household name in 2016 when she won four gold medals and a bronze medal as a part of the USA gymnastics team. At the age of 19, Biles competed in her first Olympic competition. Her five medals are the third most by an American in women's gymnastics, needing only three more to pass Shannon Miller for the most.
Biles has appeared in numerous commercials since her debut and has been praised for her success. She is considered an icon within the African American community for showing young African American girls that anything is possible if you put your mind to it.
Leave a Comment
About the Contributor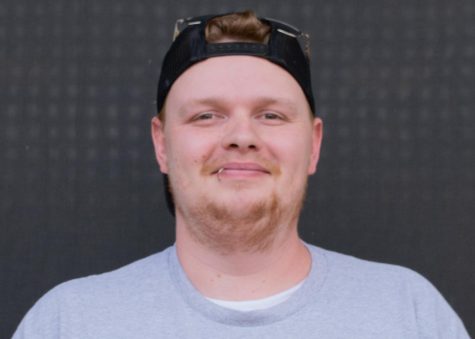 Brandon Dyer, Sports Editor & Podcast Host
Sports editor Brandon Dyer strives to become the next big thing in journalism. He has been a part of the Six Mile Post staff for four semesters and wants...