Declining enrollment leads to new positions
In mid-March of 2020, numerous colleges across the nation transitioned to online learning almost overnight, shutting down public access to institutions indefinitely.
Due to the outbreak of the coronavirus and the abundance of cases, professors' and students' routines changed in the classroom and at home.
Even as colleges and universities expanded in-person instruction this spring, undergraduate enrollment continued to decline.
According to current preliminary data from the National Student Clearinghouse Research Center, enrollment across all institution types fell by 2.9 percent this term compared with last spring. These early numbers reveal similar declines to fall of 2020 when enrollment fell by 3.3 percent consecutively overall.
In fall of 2019, GHC suffered a slight -1.7 percent decrease in enrollment but reported record graduation numbers and a new economic impact of over $181 million.
Fast-forward to fall of 2020; there was a -7.9 percent drop with 5,680 students enrolled compared to the previous year with 6,168 students enrolled, according to the USG Fall 2020 Semester Enrollment Report.
During this same time, undergraduate enrollment declined for all racial and ethnic categories nationally, according to the clearinghouse data. In the case of GHC, minority enrollment slightly dropped in all types, while the white majority racial group increased from 3,431 students in spring of 2020 to 3,520 students enrolled in fall of 2020.
Division of Enrollment
To aid in this decline, GHC has recently added a Division of Enrollment to focus on new students. Under this new division, strategies are being adjusted to address issues such as finan- cial aid, class offerings, degree requirements and more.
"By merging the areas under one umbrella devoted to student success and focused on the goals that our students have for completing a college degree, GHC will better serve our students from start to finish," said President Don Green.
In addition to this new division, Jennifer Hicks will take on the role of executive director of enrollment.
"The goal with the Enrollment Management Division is to bring together units across the institu- tion that have a major impact on enrollment," said Hicks.
This includes enrollment by recruiting respective students and assisting them through advising and registering for classes. The departments that fall under this umbrella include marketing, admissions, recruiting, orientation, veteran affairs and the academic advising team to ensure new students are admitted and on the right track.
The official announcement of this division stated that the financial aid and the business office will also join forces to better address the frequent financial questions asked by students and their families.
Business & Financial Aid
Because of the pandemic, many people lost their jobs or have been uprooted from their homes unexpectedly. Some may see this as a prominent factor in the enrollment decline. However, the Division of Enrollment will not include information concerning financial options.
"Financial aid is actually not going to fall under the enrollment management umbrella. The financial aid office has actually shifted to our business office," said Hicks.
Currently, the Nelnet payment plans, other payment deadlines and student accounts are handled on one side of the business office. Financial aid will be on the other side.
"I think financial aid is a concern for our students just in the sense that it's a scary process. Filling out the FAFSA can sometimes be overwhelming, but I am confident that our business office team and our financial aid team can begin to work together to address some of those issues," said Hicks.
The enrollment division does coordinate with the financial aid department. They have shared goals when it comes to new students enrolling.
USG Freezes Tuition Rates
In April 2020, the Board of Regents of the University System of Georgia (USG) voted to approve a recommendation of no tuition increase for the 2020-2021 academic year.
Students paid the same tuition rates at all 26 USG institutions for the 2020-2021 academic year as they did for the previous 2019-2020 academic year.
This same freeze in tuition rates has been approved by the Board of Regents of the USG for the 2021-2022 academic year.
Customer Service Changes
Maggie Jackson works alongside Hicks to bridge the gap between the departments. In her role as a student enrollment supervisor, Jackson will oversee the customer representatives at each campus.
There are one or two customer service representatives at each campus. Before now, they have reported to the campus manager or dean at their respective site.
"There's been a few inconsistencies with the way that [customer service representatives] receive communication trickling down to them. This way, we can group everyone together as one great team. We can get consistent communication out to everyone so that they're all on the same page," said Jackson.
Jackson will develop training modules for the customer service representatives to maintain effective communication across all sites. The customer service representatives will know what they need and will have a specific person to report to. Customer service representatives will be cross trained in all departments, so that all student inquiries may be addressed efficiently.
Jackson said, "They could get a question about anything, so that's where the training modules come in."
About the Writer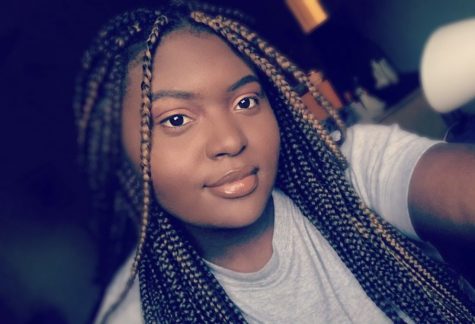 Alexis Johnson, Entertainment Editor
Alexis Johnson is the Entertainment Editor for the SIx Mile Post and is a Communication major with three years of experience in content writing and social...