Athletic director retires after 30 years
With nearly thirty years under his belt, Georgia Highlands athletic director, David Mathis, has retired. Longtime women's basketball coach, Brandan Harrell, will now head the athletic department.
Mathis has been involved with GHC for almost thirty years. In his time at GHC, Mathis has received multiple awards for his role in the community. These awards include: the 2002 Vivian Benton Staff Person of the Year, Floyd County School's Business Partner of the Year in 2005, the Georgia Highlands College President's Meritorious Service Award in 2014, the 2017 Heart of the Community Award and induction into the Rome/Floyd County Sports Hall of Fame in 2019.
Men's basketball head coach, JJ Merritt, was appointed by Mathis in 2019 as Mathis' first move as athletic director. Merritt said, "It's going to be hard not having him around, he was like a mentor to me, but I'm happy for him because he gets to go live his life."
"It's going to be tough, David is one of those really good guys that always seems to know what to say and what to do in those tough situations," said Harrell.
The impact doesn't stop there. Faculty outside of the athletics department will also miss Mathis. Margaret Davis, professor of statistics, said, "Oh David, who will I go to when a basketball player does not show up in my class? We will all miss you, David."
"The thing that I'm going to miss the most is the relationships. We're fortunate that Georgia Highlands has some of the best people in the world that have a passion for doing everything the right way," said Mathis.
Leaving the school with one final message for the student body, Mathis said, "[Students] are in the best place that they could be. At Georgia Highlands, the faculty and staff are dedicated to seeing their journey and making it successful."
Leave a Comment
About the Contributor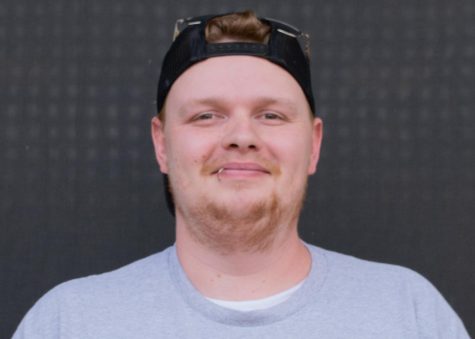 Brandon Dyer, Sports Editor & Podcast Host
Sports editor Brandon Dyer strives to become the next big thing in journalism. He has been a part of the Six Mile Post staff for four semesters and wants...