In-person bookstores still useful
Here we are in the dwindling COVID era and people have become more social shut-ins than they may have already been before all the 'shelter in place' ordinances.
Even after COVID regulations have been lifted and people are free to visit their favorite shops and restaurants again, getting everything delivered through UberEats or Instacart has become the norm for some people.
The same could be said about how GHC students prefer to get their textbooks and other course required supplies through the college bookstore. Given that there are only two physical bookstore locations on the Cartersville and Rome campuses, how essential to student life are they when everything can be accessed online?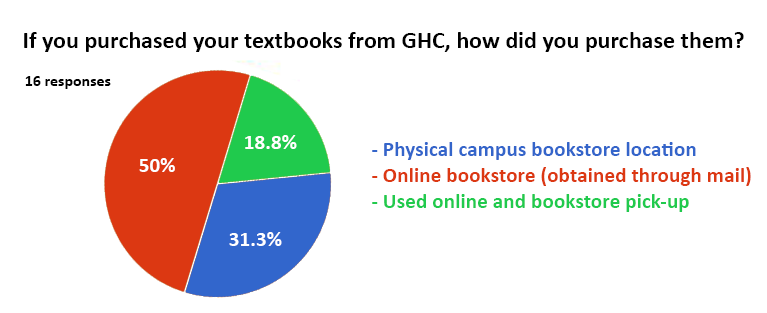 Even as a Paulding student that buys all my textbooks online, I can see the advantages of having on-campus bookstores. They offer items and services that cannot be accessed online and give the students on those campuses immediate access to the items they need.
Eden Holland, a nursing major that attends the Rome campus, said that the bookstores are essential on the bigger GHC campuses because of the convenience and the number of students attending them.
"People still enjoy going in and actually seeing what they're about to buy," Holland said. "I definitely think that having it here is good because… you can't be spontaneous with online stuff."
Walking into the bookstore is like walking into the college student equivalent of a candy shop. I often spend more time in the bookstore than I should from browsing all the different options available. There is a plethora of snacks, drinks, school supplies, college spirit merchandise and even personal essentials.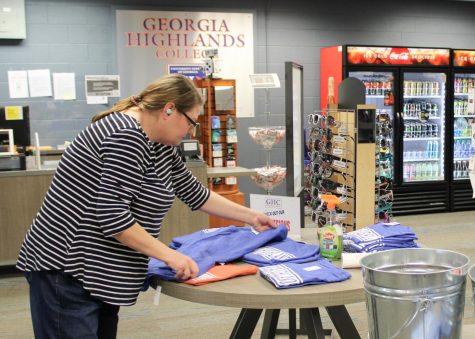 Rome is almost an hour away from my home in Paulding county, so it is very convenient to have a selection of supplies a few minutes away. On the occasion that I visit one of the larger campuses, I may pop in and buy some cookies and water.
Holland told me that she also must drive an hour and ten minutes to get to the Rome campus from Jasper, so she is in the same boat.
"You never know when you're going to need something because you never know what's going to come up while you're out here," Holland said. "It's not like I can drive home and grab something that I need super easily."
The on-campus bookstores also have items that are not available online.
Nursing students like Holland must visit the bookstore to buy nursing kits required for their classes.
Art students must also buy art kits for their classes.
It was explained to me by Lee Duke, a sales associate at the Rome campus bookstore, that these kits are not available anywhere else.
"They're custom made for each department," Duke said. "[The instructors] best determine what they need to best teach their students."
It is also useful for students to have immediate access to bookstore associates like Duke to help them with any problems. Duke told me that they try to be as accommodating as possible to students.
While I was speaking with Duke, a student walked in with rain check money for a cup of coffee.
"We do a lot of personal things for students if we can help them," Duke said.
Although it is useful to have an on-campus bookstore, Akira Monroe, a childhood development major on the Paulding campus, said that getting textbooks online is easier than going to the bookstores.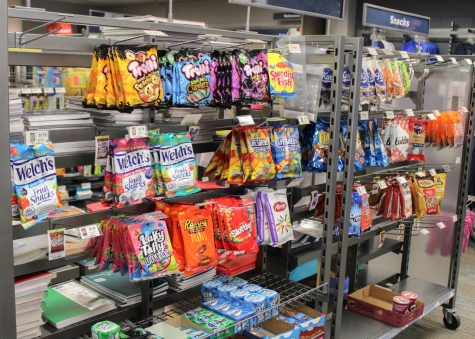 "I think [Paulding] is fine without one just because we do have the online option," Monroe said. "And this is one of the smaller campuses compared to Rome and Cartersville that has the bookstores, so I think we're good without it."
Monroe added that the on-campus bookstores are still good for the students that are taking more in-person classes in Rome and Cartersville.
The Paulding campus is in an area with a Kroger, a QuikTrip and a Starbucks that are all only a five-minute drive away. The Rome and Cartersville campuses are isolated from town on the sides of highways.
The digital age may be gradually advancing to the future we all covet from sci-fi movies, but in-store shopping is still essential to student life as it is for the rest of the world. You just can't beat the ability to walk into your favorite store and be amazed by its offerings.