There is tension in the air – Final exams at GHC
Final exams are quickly approaching and stress levels are increasing at GHC. It is important for students to have the right frame of mind to think clearly as well as the right study habits to "blow" through exam time with ease.
While most people know studying is a vital step to succeed on an exam, many do not know how to approach the task at hand and become overwhelmed. Planning for exam time in advance is a crucial step in getting a satisfactory grade and alleviating brain strain. Studying can be accomplished individually or in study groups, so use time effectively to get the most out of it.
Harold Campbell, a GHC Humanities tutor, said, "I believe some amount of preparation is necessary for almost anything and exams are no different. The 'wing it' method isn't the most optimal way to make a good score on an exam."
Anything important in life requires a certain amount of commitment.
Campbell offers his most effective study tip suggestion: "What worked best for me as a student was to read and keep up with assignments every day and eliminate distractions. Time management and self-discipline are key. No matter what study method is used, it won't work unless the individual follows through with it."
Focusing on the assignment is important to achieve the goals.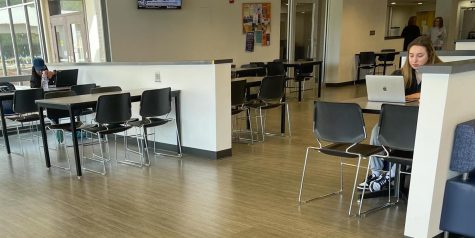 "One way to keep focus is to break your study time into smaller chunks," Campbell said. "If you're devoting studying for a major exam, take a 15-minute break every 30 minutes to an hour. Short breaks help your brain stay refreshed."
Students may notice some classes require different study techniques to achieve the best grade on their exams.
Daniel Silva, a South Georgia State College student, said: "Online classes are the hardest classes to study for because it requires you to find time to do it even if you are a procrastinator. You have to push yourself to study."
As an online-only student, Silva added that they like to go to the library or somewhere that isn't their own house as it can be full of distractions.  
Dealing with nerves can be hard on test days but having a way to prepare emotionally and mentally is key.
Nathaniel Cooper, a dual-enrolled student at Wiregrass Technical College, said: "Personally, I think self-care is just as important as study time during exams. Everyone needs time for themselves so they don't suffer from burnout, then we can all reach our full potential."
Finding the encouragement to study is a difficult matter. Victoria Banks, an English Composition instructor at GHC, has some tips to improve encouragement.
"The problem with studying is we may not see the immediate benefits or perks of the practice. Therefore, we should create physical ones," Banks said.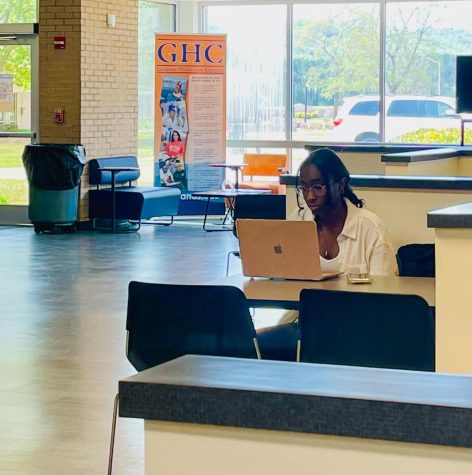 Banks was featured in the fall/winter 2021 edition of The Highlander magazine for the video game-esque reward system she implements in her classrooms to motivate students. This method could be self-imposed by students to help them study.
Banks said that students should create small, medium and large rewards. They could reward themselves immediately for completing a task or they could create a point system where students would save points from completing tasks to get bigger rewards.
"We then have little rewards throughout our studies, but also have our mind on the ultimate reward of achieving our academic pursuits," Banks said.
Being prepared, being rested and being in the right mindset for final exams are all factors for success. May all your upcoming exams be a breeze!