Respondus Lockdown Browser: A good choice?
Yes
By Brandon Dyer
During my time at GHC, I have encountered many professors that have their own unique way of giving out tests. One that sticks out to me is that many are moving to the Respondus Lockdown Browser software.
For those that aren't familiar, it requires a student to install software on their electronic device to take tests and records a video of you taking your test for the professor to watch.
This is done to ensure that the student isn't cheating during the test by looking at notes or catching movements that might be suspicious of cheating activity.
While many think that this software is overreaching, I believe that it is necessary at times for professors to make their students do this.
In my experiences with the Lockdown Browser, I have studied more for those tests than in regular classes that don't require the software because I realize I need to be more prepared for it.
I want to ensure that I get the best grade possible and normally study quite a bit for upcoming tests. There is a general sense of anxiety that the test gives me, so in response, I study more for them. This has been helpful for me because I tend to do better on those tests.
The professors that use the software typically get unfavorable reactions from the students, but I think that this is essential for professors.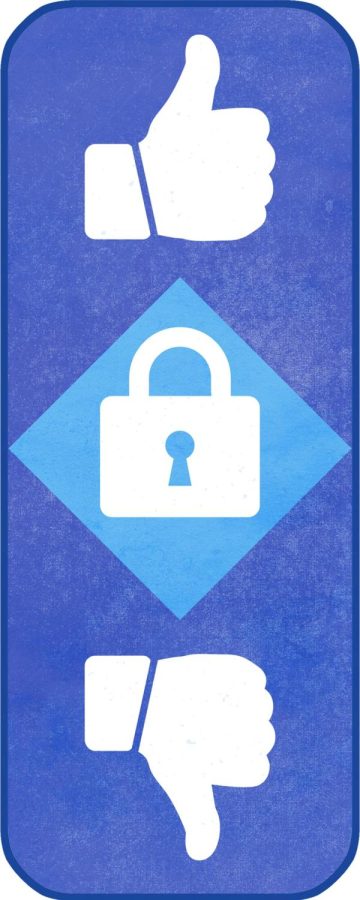 The software gives professors a better knowledge of students that may need help in the class and produces honest answers.
This can help a professor reach out to those that are struggling with the test and help them come up with a better solution. Whether the professors take the time to do this or not is a different topic that should be discussed.
I do understand that students can sometimes feel intimidated by the software because it takes on a serious tone, but it is something that is essential to the learning development of college students.
Maybe it's just because it works for me that I am passionate about keeping it and the good that it can provide, but this software has really been a game-changer for me in a good way and I hope that it continues at GHC.
No
By Tami Treasure
Respondus Lockdown Browser is utilized to prevent cheating and maximize brain effort for students taking tests.
The software has the ability to trace cursors and prevent web browser searches, but it is not smooth sailing for students or teachers.
The anxiety provoked by Lockdown Browser does more harm than good for students. Students knowing they will have to use this software for their tests are forced to study harder to ensure that the information is retained.
Thailea Brinkmann, a GHC business administration major, said that since the system tracks eye movements and sound, she fears that anytime she looks away to think that she is getting clocked for cheating.
Elizabeth Dose, GHC professor of psychology, said that there is an abundance of footage for professors to scour through to check for cheating after students complete their Lockdown Browser tests.
Dose prefers to create her own question sets for tests that cannot be found online to negate cheating and promote academic integrity, as the process of analyzing Lockdown Browser footage can be tedious.
Lockdown Browser is a slippery slope to accuse a student of cheating and is frankly too time-consuming. It is also not compatible with all devices and has been prone to glitches, sometimes before the test has begun.
The requirements of using the browser are very demanding and some students' households are not conducive to quiet, distraction-free households.
There is no sure way to guarantee that our family members or pets will be completely quiet and we should not be suspected for these reasons.
I understand that some teachers believe this is the best way to gauge student retention, but if we are cramming or being sidetracked by anxiety, the studying is ultimately being done in vain.