Path to Highlands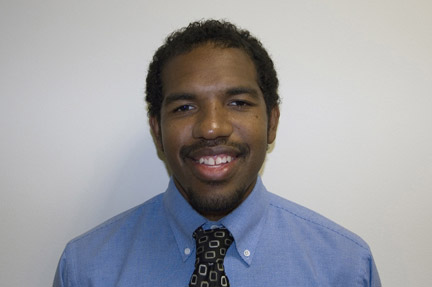 I am Joey Johnson, an admissions recruiter for Georgia Highlands College. I, like many other students, followed a very nontraditional path to Georgia Highlands College.
I always wanted to be a physician; however, I did not believe this was possible. So, I began working in a factory, which I loved, but it did not afford me the opportunity to treat and teach people like I yearned to do. Luckily for me, Georgia Highlands College offered very flexible class hours…and opportunity.
I began attending GHC in the day while working third shift. After I switched jobs, I was able to take the classes I needed online and from 4 p.m. to 10 p.m. while working first shift. Going to GHC offered many opportunities that other institutions could not.
While here, I was still able to be president of several organizations, attend valuable workshops and get scholarships that paid for me to continue going here while also attending another four-year institution.
I liked going to GHC so much that I took all of my medical school pre-requisites right here. I also got all but one of my necessary academic letters of recommendation from here.
Not once did these decisions hold me back. Instead, the medical schools loved my rationale for choosing to take this path. I told them that I felt GHC's philosophy aligned more with my mission of wanting to grant access to people who might not otherwise have an opportunity in life.
As Cinderella says in the play "Into the Woods," "Opportunity is not a lengthy visitor." Notice how I cited that? Yeah, I learned that from GHC, too.
In life, one must pursue every opportunity to its fullest potential. I feel that GHC gives many students this chance, and I am glad to be a part of promoting this mission. In the end, I was accepted into several medical schools, and I feel this is a testament to the quality of education here.
I graduated from GHC last year and was fortunate enough to get a recruitment job here afterward – encouraging and counseling students to "keep moving" toward their goals. I will be gone next June, but I hope that I will have left an impact on someone's life by then.
I empathize with the struggling student, the parents who give it their all and the student who is all jacked up on Monster just to make it through that 8 a.m. history class. I encourage anyone to come and talk with me about anything.
As the old Chinese proverb goes, "To know the road ahead, ask those coming back." I know what it's like, because I've been there, and I will never forget my path in life thus far–the one that runs straight through Georgia Highlands College.