Jones rolls up sleeves to help students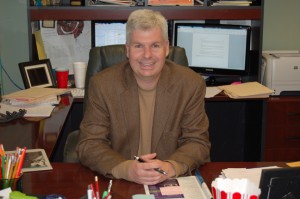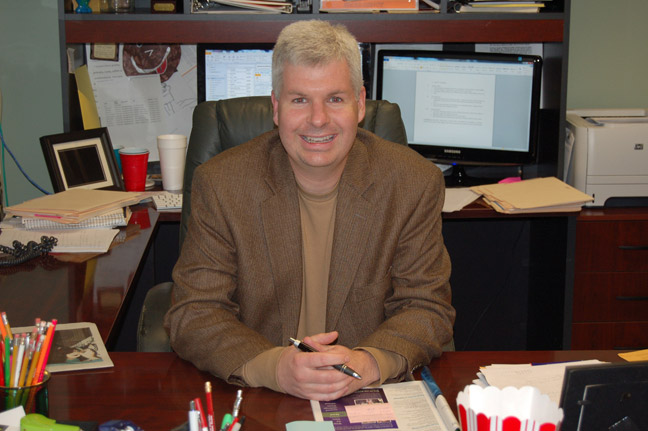 Some may say that college decisions are tough. Wouldn't it be great if you had someone to help you out? On each campus there is a dean that helps with students' issues and enrollment. Also they are an advocate for the campus which they represent. The Floyd Campus dean is Todd Jones. He serves as the interim associate vice president as well.
"I am very passionate about helping students and serving others," Jones said. Jones began his journey at a then two-year school, Young Harris College. Jones was offered a job opportunity as a resident assistant for Young Harris; this got him started on the path of Student affairs.
Jones did not know he was destined to be a dean at a college until he won a raffle. Jones won a chance to play a tennis match against the dean at Berry College. This raffle also included a nice dinner and a conversation with the dean after the match that steered Jones into the path of student affairs.
At the beginning-of-semester mad dash to meet the deadline for tuition bills and financial aid, Jones was right beside the Financial Office answering phone calls and helping students one-on-one. Jones said, "It is easier to find a solution for the problems that students have by staying in touch with the student. You have to stay in touch to solve issues." Jones also said his favorite part of GHC was that he loves the family-atmosphere, the ability of everyone to work well together and the passionate faculty who wants to help students succeed.
Jones would like to remind students that on the GHC website there is a customer service page. This page lets the students provide ideas, and allows them to recognize people with outstanding work.
Jones is a hard working campus dean for students and faculty members. "It's an honor to serve as this role and I look forward to working with students any way I can," said Jones.