Intramurals underway on Floyd campus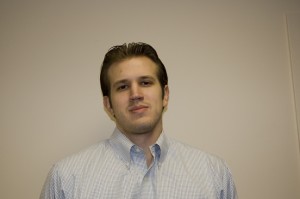 Intramural sports on the Floyd campus this semester will feature 3on3 basketball games, co-ed flag football games as well as a tennis tournament and the Turkey Day Walk/Run around the lake.
"It is a good way to become involved in the college atmosphere, and it also creates team bonding," says Gary Broadhurst, intramurals director and assistant men's and women's basketball coach. He adds that intramural games are also a way to stay in shape and healthy.
Broadhurst is a recent addition to the Georgia Highlands' staff and sports division. The Intramural games at Georgia Highlands have been happening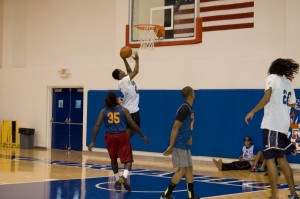 on the Floyd campus for more than 20 years. "It has been part of this campus even before Dave Mathis," said Broadhurst. He adds that intramural games are a big part of this institution.
The 3on3 basketball games began Oct. 24 and are held at 1:45 p.m. every Wednesday on the Floyd campus. The co-ed flag football games, involving both male and female students, are played every Tuesday and Thursday at 1:30 and 2:30. The games are played in the fields below the volleyball courts.
"We are expecting two or three flag football teams," said Broadhurst. The deadline to sign up for basketball and flag football was Oct. 30.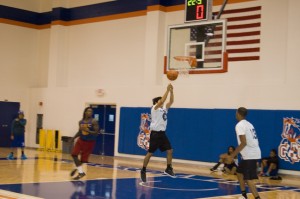 On Oct. 18 a tennis tournament began for beginners and intermediate players. Israel Diaz, Floyd campus student, participated in the tennis tournament as a beginner. Diaz said, "I was able to physically exert energy, something I can't do in the classroom."
Both players had to agree on when and where to play and whether to play either the best 2-out-of-3 sets, or an 8 game pro-set. Each player also had to take a can of tennis balls. Of the two cans, they only used one and the winner kept the unopened can. Diaz, whose match lasted over one hour, was eliminated in the first round. When asked whether he would enter a tennis tournament again, he responded, "Yes. It was a great experience, and I enjoyed it a lot."
There was also the annual Turkey Day Walk/Run Nov. 7 that began at 2 p.m. Students registered before the race at the pavilion. The two winners were determined by who finished closest to the time they estimated it would take themselves to complete the lap around the lake. The winners received a 25 dollar gift certificate to Honey Baked Ham.