GHC offers redemption for some students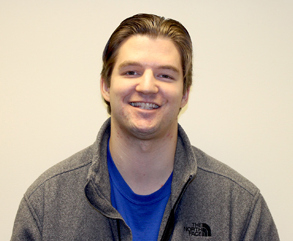 Ten years have passed since my last attempt at seeking an education.
It was a decade's worth of hazy memories and wasted time as I spun my wheels in the restaurant industry and descended far too close to the bottom, into the oblivion of drugs and alcohol. This would only lead to further suffering as a series of horrendous events sent me over the edge and into the bed of an intensive care unit in Chattanooga.
The accident that stopped my heart three times, could have very easily left me paralyzed.
I woke up strapped to a ventilator which made me feel as though I was suffocating as I frantically tried to take in the breath that the machine was making for me.
I spent the better part of three months in two hospitals and with time, my shattered bones and incisions healed, but the damage that x-rays and MRIs can't detect would prove to require a far longer period of recovery.
This is the type of recovery that will last a lifetime and takes place but one day at a time. One of the last times I took a drink, I was speaking with my father who utilized one of the ugliest words in the English language, or so I thought, against me; the word potential.
He told me that I had many doors to choose from in the corridor of life, but it was up to me to choose one and to stop dreaming and start realizing.
So I wiped the tears from my eyes and wrote a list entitled "12 reasons why I need to choose a door." With daily prayer and a system of support fortified around me, I've landed myself on a new path.
I'm a 30-year-old sophomore at Highlands who is currently on the three-and-a-half year associate degree plan.
I've worked my way up from one class at a time to taking more than a full load at times. I'm currently involved with Phi Theta Kappa and Psi Beta, and I'm working on the school paper. I remember feeling like college wasn't for me, and that somehow I didn't belong.
I now know that this has been and will continue to be one of the crowning achievements and best experiences in my life. With a little diligence and patience with myself, I've checked off ten of those reasons on the list.
A man much wiser than me whom I met at an Alcoholics Anonymous meeting once posed a most intriguing question which has stuck with me for years. He asked, "Are you living for something greater than yourself?"
I am elated to say that today, I am, and that the joy I see in the faces of the people for whom I care most is more than I could ever ask for in return.