Embrace on-campus diversity for equality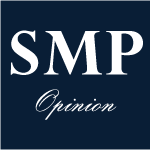 The United States has taken quite a journey since the signing of the Declaration of Independence 237 years ago.
The American people recently watched our first African-American president get sworn in for his second term, and they also saw a historic decision lifting the ban on women in front-line positions.
These were large steps in the right direction for this country, but as a nation, we still have a long road ahead of us before we are living up to the declaration that "all men are created equal."
The people that walk the hallways of Georgia Highlands all have different stories. Get to know them. Understand their story. That's what promotes equality, knowing and understanding someone else.
Keeping an open mind will allow for great things to happen in this country.
Views are going to differ. That's part of the beauty in this nation. No one is the same as someone else, and that's okay.
We should push ourselves to understand differing views, even if they aren't something agreeable. It's about opening the mind and finding new ways to see things.
It's not about the beliefs that one group has; it's about what's right. Rights aren't a privilege. They are not supposed to be given or taken away.
Teaching children to understand the significance of discrimination and prejudice is a step in the right direction.
Separate them by hair color and tell them that only the brunettes are allowed to go outside to play for recess. Their reaction is a mixture of anger and sadness.
Children don't understand why the other group is special. Why should they be? They simply have another hair color. It seems ridiculous when one looks at it that way.
That's what it is. Judging people simply by their outward appearance, skin color, sexual orientation, gender, etc. makes as much sense as only allowing brunettes to play on the playground.
There is not going to be a change in how we look at these issues until we stop calling them "women's rights" or "gay rights." These are not special rights. They are human rights. All Americans deserve the same rights that the other human beings in the United States have.
It's time to stop idly standing by as people are being insulted, bullied or discriminated against.
On a small scale, it's a group of people teasing someone because his or her clothes are tattered.
On a large scale, it's the government denying one group of people rights that other groups are able to enjoy.
Stand up for human rights because, someday, it may be your rights that someone is trying to take away.