Baseball, softball recruiting for first seasons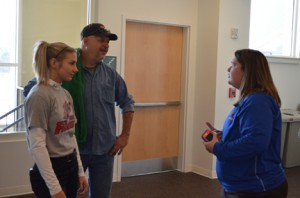 Georgia Highlands' baseball and softball teams are currently working on filling out their rosters while planning for the beginning of practice seasons this fall. The regular seasons will kick off for both teams in the spring of 2014.
The baseball team has already had one signing day on Jan. 15 at which 11 future Chargers signed their letters of intent to play for GHC. Additionally, seven more players have committed in the time since then.
With an expected roster size of about 30 to 34 players, the team still has some work to do. Mike Marra, head baseball coach, noted that while the team is waiting for potential student athletes (PSAs) to commit, they are actively recruiting talent, including left-handed pitchers.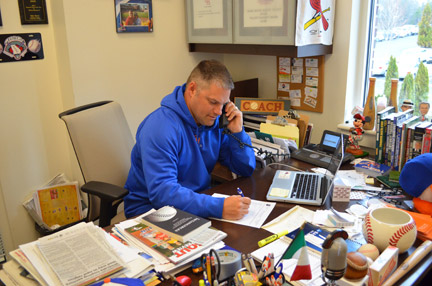 Marra said, "Our biggest need right now is left-handed pitching. That's really where our focus has been." He added that a hard-throwing left-handed pitcher would be good for match-ups late in games.
GHC baseball is set to reap a portion of the benefits from any future athletic department revenue increase with the acquisition of its own playing field. Current plans for playing locations include a rotation involving various high school fields in the Bartow and Cobb county areas.
"It hurts us a little bit, because it doesn't allow us to create revenue," Marra said of the team's lack of a home field.
June 15 and April 22 are going to be important for the baseball team as these are the dates for their prospect camp and second signing day, respectively.
Concerning roster size, the softball team's situation differs from that of the baseball team. Having already signed 20 players, Coach Melissa Wood and her staff have the roster nearly full.
Two future Charger softball players are current students at GHC. Brandi Hughes, a student at the Floyd campus, is one of four pitchers who are committed to the team.
Lindsey Roach is a utility player the coaches have recruited from the flag football field at GHC's Cartersville campus.
"Initially what caught my eye was her speed," Wood said of Roach. "It's nice to have two of them that already go here. It's nice to have a 20 and a 21-year-old to acclimate the other players to the area," she added.
Stars Field will be the permanent playing site for the Chargers softball team in its inaugural season. The site was formerly that of Cass High School's team.
"The Bartow County Recreation Department is working with us to make this a good thing until we get our stadium built," Wood said. "It's got a locker room, press box and storage, the whole deal."
The softball team held a prospect camp for high school students on March 16. Wood plans for GHC to host an instructional youth camp for regional elementary and middle school students on April 20.
Both the baseball team and the softball team will have a practice season in the fall before regular-season play begins.
For more softball information, visit www.ghcsoftball.com. Visit www.highlands.edu/athletics/mens/baseball for more about the baseball team.